Last updated 30th May 2018


WELCOME TO
ST MARY'S CHURCH - WEST ACKLAM

Please note that this website will not be updated for at least a month.

We are moving to a new platform which should give us a more modern look and hopefully let us make changes etc more easily than before.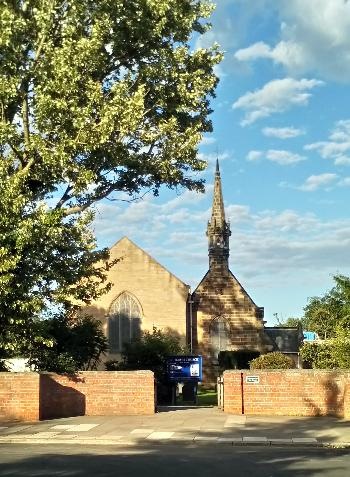 St Mary's is the Parish Church of West Acklam in Middlesbrough. It is one of the oldest churches in Middlesbrough and continues to serve the people of Acklam both young and old. St Mary's is not only a place of worship, but also a place for community activities.
We believe that God's love for each of us is defined and celebrated in the death and resurrection of Jesus. By his presence with us we can discover the reality of God's love for ourselves, which we celebrate in worship and demonstrate by our lives within the community.

Our church community is made up of people of all ages. We come from a wide range of backgrounds but we all have one thing in common: we are seeking to explore our faith in God and our experience of Jesus as our Saviour and Lord.



To arrange a Baptism or Wedding, or have your Banns read, please go to the Office Hour which takes place on
SUNDAYS between 5 - 6pm in Church.


If you have a connection with St Mary's Church, care about its upkeep and preservation and would like to join "Friends of St Mary's" please turn to the "Friends" page to download an application form.

We now have a Facebook page... take a look...
St Mary's Church, West Acklam

https://www.facebook.com/Stmaryswestacklam/

If you would like to comment on our website
please fill in our Guestbook.

Registered Charity No: 1133302