Last updated 20th April 2018


St Mary's offers a choice of worship in a
number of styles to suit many needs.

Sunday 22nd April 2018
Fourth Sunday of Easter



8am Holy Communion (BCP)
Celebrant: Revd Petger Bristow

9am Parish Communion (CW)
Celebrant: The Archdeacon of Cleveland
Revd Sam Rushton

Tea & Coffee served after this service

11am CAFE CHURCH with BIG KIDS in the Church Hall
to celebrate St George's Day

6.30pm Evensong
Revd Margery Grange


Sunday 29th April 2018
Fifth Sunday of Easter



Fifth Sunday Only one service today

10am Sung Parish Communion (CW)

Followed by the Annual Vestry meeting and the Parish AGM.

Tea and coffee available after the service.


Midweek Services


Tuesday morning: 10.00am Holy Communion






Regular items each Month

Monthly Parish Prayer Meeting

A monthly Parish Prayer Meeting takes place in church at 7.30pm. on the second Tuesday of the month.

The prayer meeting aims to offer a regular time and space for parishioners away from the hustle and bustle of daily life, to stop and pray.

Please come along and join us in prayer once a month and explore how to pray.

See Diary page



Church Yard tidy up
(now known as a 'Hoe Down')


The next tidy up will take place on 5th May, weather permitting!! from 9.30 onwards.

Bring your wellies and gardening clothes - and a few tools. A hoe and trowel would be handy to attack the weeds in the entrance flower beds..

You will be reimbursed with coffee and doughnuts!!




BIBLE STUDY GROUP



Please note there are no Meetings until May

You are very welcome to join us. We would love to see you. 7.00pm for refreshments followed by study at 7.30pm

For further details contact: Hilary Longstaff 01642 820536

Every Monday at 36A Harrow Road

The group will study the main bible reading of the previous Sunday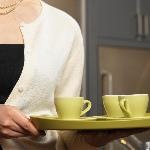 CHURCH COFFEE MORNINGS

Church Coffee Mornings are held in the Church Hall every second Wednesday in the month from 10am - 11.30am. There is always a Cake and Preserves Stall, Raffle, and handmade cards on sale. Do come along and enjoy a chat with friends over a coffee/tea and biscuits.. (all for only £1) You will be made very welcome..

Next Coffee Morning 9th May....







MOTHERS' UNION DIARY

See the diary page





ST MARY'S SOCIAL CLUB DIARY

We meet on TUESDAY EVENINGS 7.15pm for 7.30pm in the Church Hall

MEETINGS are OPEN and VISITORS WELCOME
(Except for Games & Quiz nights)

One meeting every month will start with a short informal Service

See the diary page