Updated 26th November 2017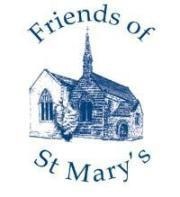 "FRIENDS OF ST MARY'S"


Come and join us.....
the more 'Friends' we have, the more we can accomplish.

Friends of St Mary's West Acklam.

St Mary's is both an historic and active church that plays a role in the life of West Acklam, Middlesbrough. Friends of St. Mary's provide a tangible link between the church and the community and at the same time broadens the base of our supporters for the church beyond our immediate congregation.

The Friends Scheme

We welcome and encourage those who have an association with St. Mary's Church or who would like to support the work of the Church to become a Friend of St. Mary's West Acklam. To do so, please use the below form or give Peter a ring. We also encourage those working in the local business community to join, together with those living near-by.

The Friends Funding

The St. Mary's congregation funds the normal running expenditure of the church through their weekly giving, including donating to charitable causes. However, over and above the normal running expenses, internal and external repairs are always needed, including maintaining the churchyard which must be supported. St Mary's congregation alone cannot fund these continual expenses, funding by the 'Friends of St Mary's' can help in this necessary work. In addition to funding major repairs and structural maintenance, we also hope that given a larger membership we will be able to make a more general contribution to the church, and by doing so, support the wider mission of the Church.

Recently Friends has paid for improvements to the porch notice board..



If you have had any connection with St Mary's Church in the past (either through marriage, or baptism, or maybe you have moved out of the area and are no longer able to attend) and would like to join "FRIENDS OF ST MARY'S" to help with the church's maintenance or with community projects, the flyer/form below is available from:

Peter Crane (Tel No: 01642 813945)

or click this link for a printable form