Last Updated 14th December 2017


There are a lot of events on this page at the moment so please scroll down to see them all.

Christmas Tree Festival 2017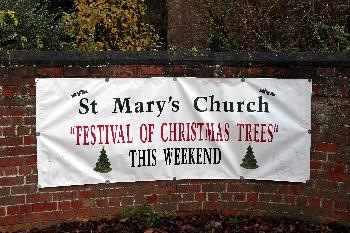 The 2017
Christmas Tree Festival

Our seventh Tree Festival has just taken place...

It was supported by local firms and shops who as well as putting a tree in the church give a donation which goes to 'Zoe's Place', and church funds. Local schools and church organisations also put trees in the festival and this year we had a total of 48 trees in church.

The church looked wonderful yet again with some very unusual trees designed by the local Schools, the event being supported by visitors all weekend.

Below are photo's with some of the more unusual trees and some of the people who made it all work.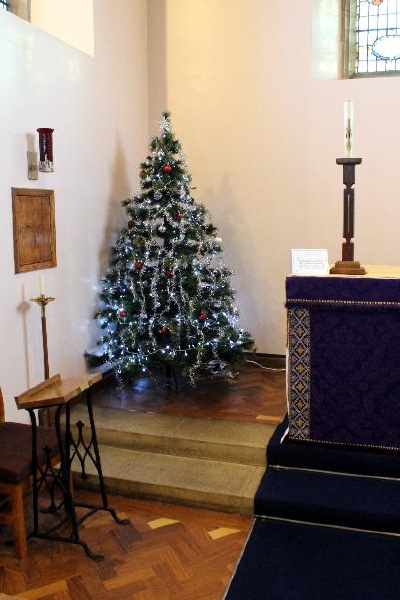 The church tree was placed in its usual place by the altar.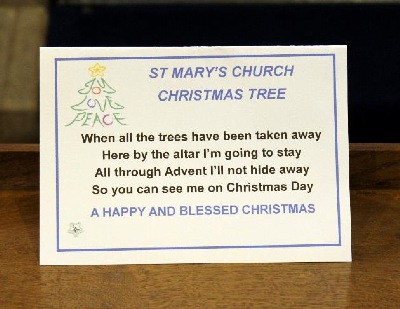 The sign says it all.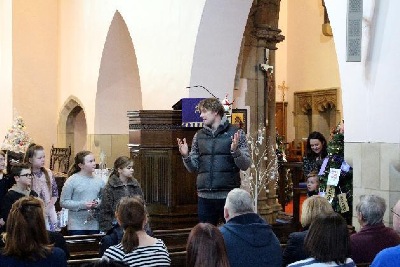 The Olympian athlete Chris Tomlinson opened the Festival and gave a talk to Green Lane school choir about how to succeed at whatever you do. Practice, practice, practice...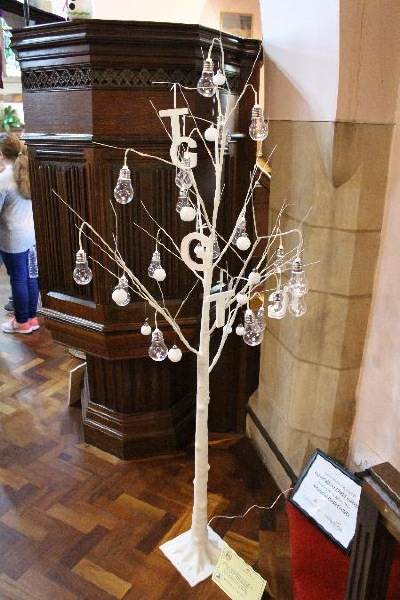 Galliford Try had a tree with, yes you've guessed for a lighting company it had to be light bulbs..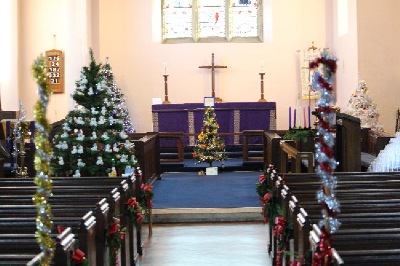 The Church Wardens' wands had an attack of tinsellitls.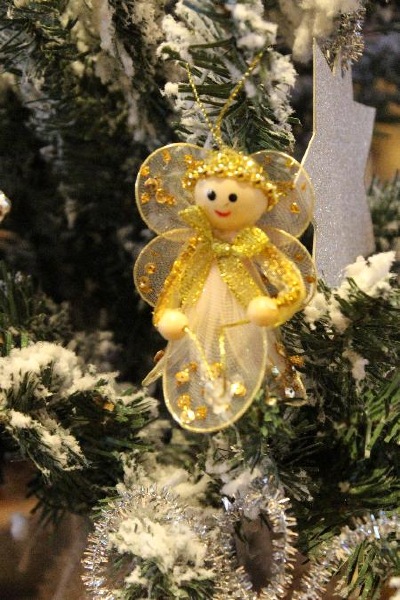 This cheerful angel floated around the 'Heavenly Bodies' tree.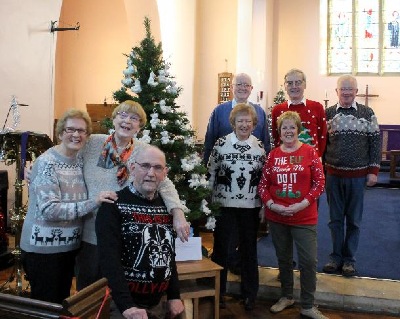 Some of the many hard working volunteers were dragged kicking and screaming in front of the camara.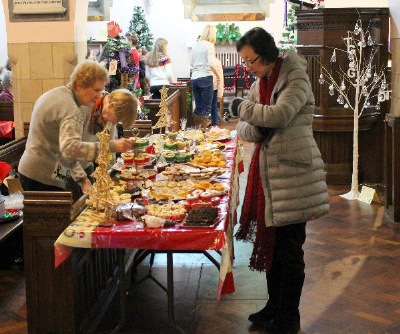 Last years photo's had Norma looking at the cake stall, and this is this year's photo!!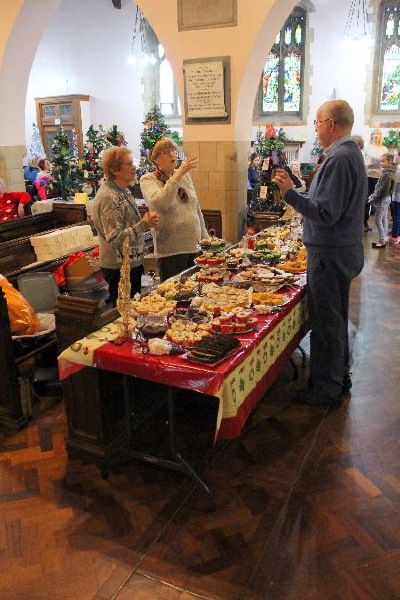 If you remember from last year there was a photo of Peter being addressed by a pointed finger, well this year he's got two ladies to deal with!!!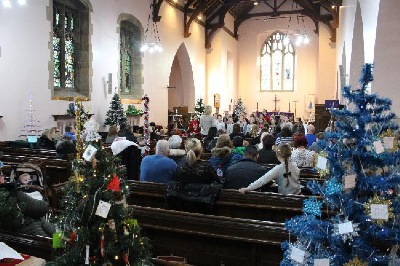 Green Lane Acadamy choir kicked off the festival with festive songs.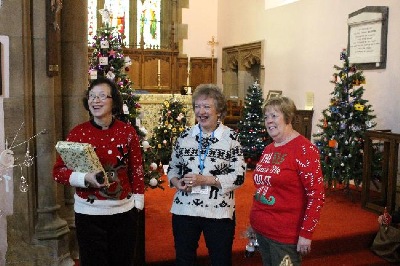 These three were competing for the best Christmas Jumper award....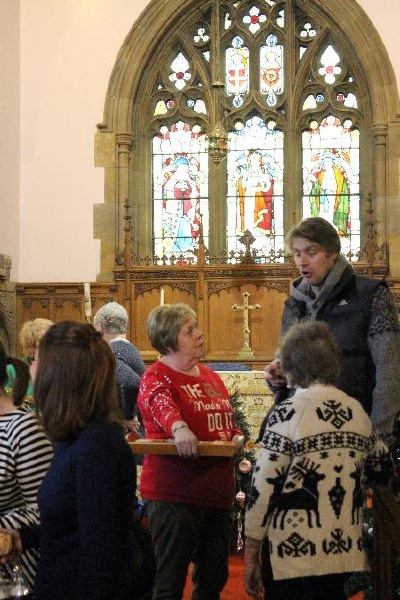 Now why didnt I bring my Zoe Ball's high heeled shoes???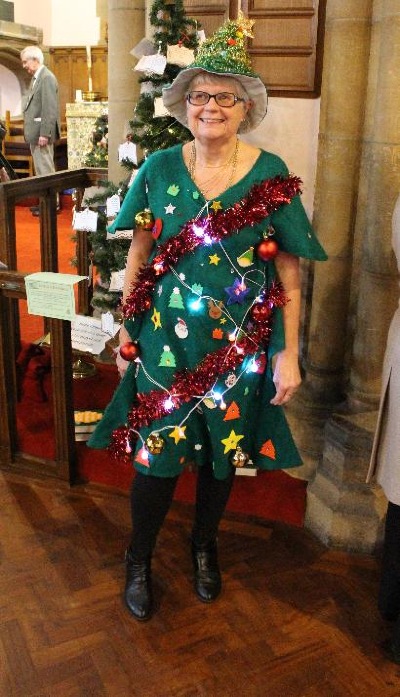 The mobile Christmas tree came out of its box and has been revamped with new lights, wiring and extra batteries.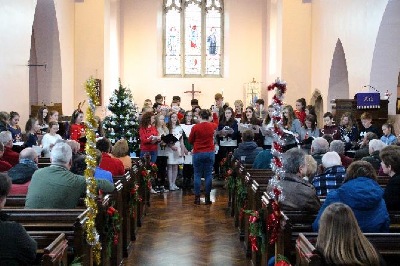 Tees Valley Youth Choir treating everyone to an excellent rendition of Christmas music.






With the lights out the trees took on a aura of their own.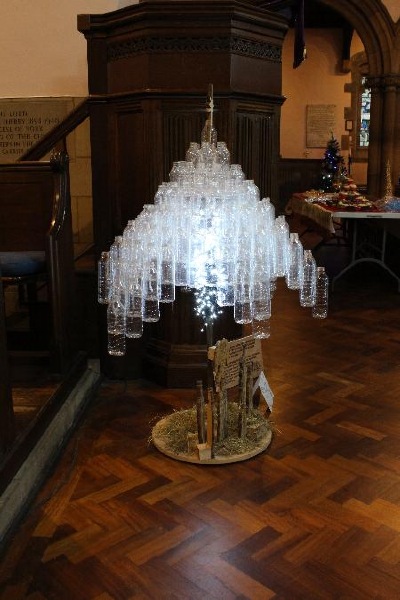 This imaginitive tree from Acklam Grange School was made entirely from recycled plastic bottles and wood.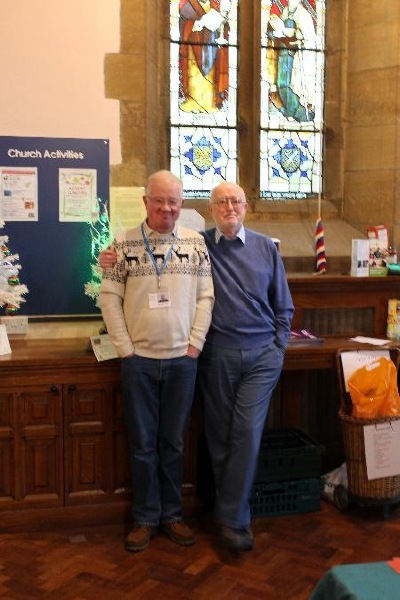 Now if my buddy and I lurk at the back we won't get a job to do...!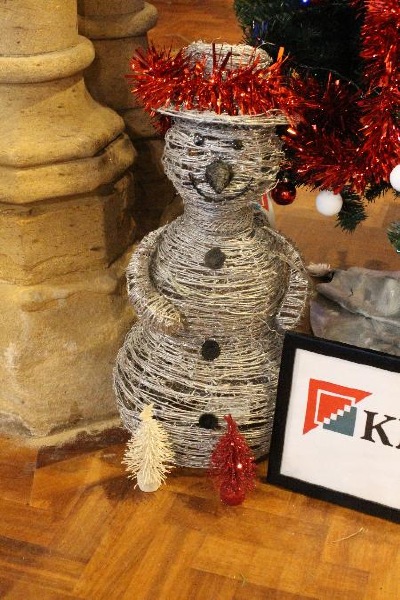 This isn't a working member of St Mary's, it is a figure with the Kier tree.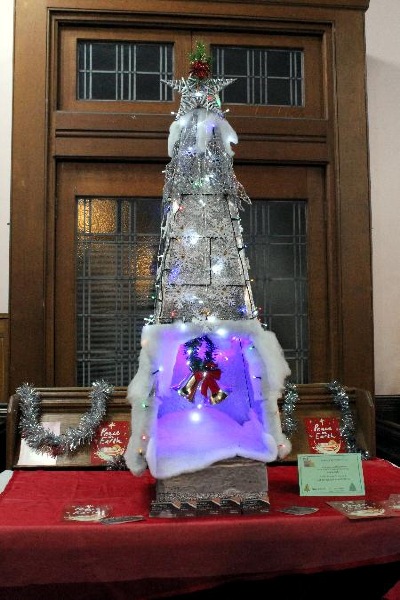 Nigel did a revamp of his tree too, but then couldn't find the nativity figures so we got bells!!!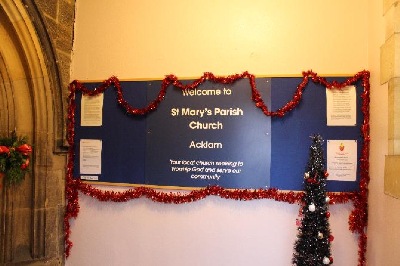 Even the new sign in the porch couldn't escape having tinsel thrown at it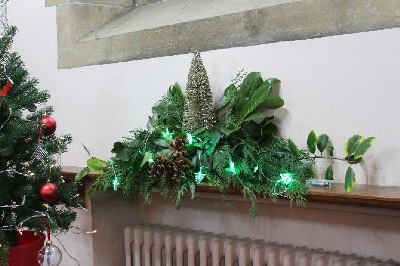 The flower arranging team decorated the radiator shelves.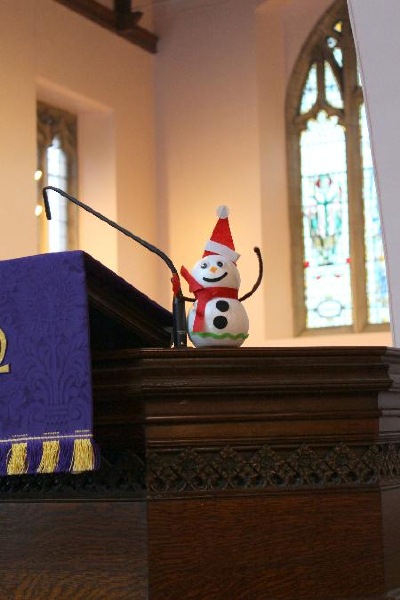 The Bishop couldn't find room in his busy diary to attend so we had to improvise with 'Frosty'.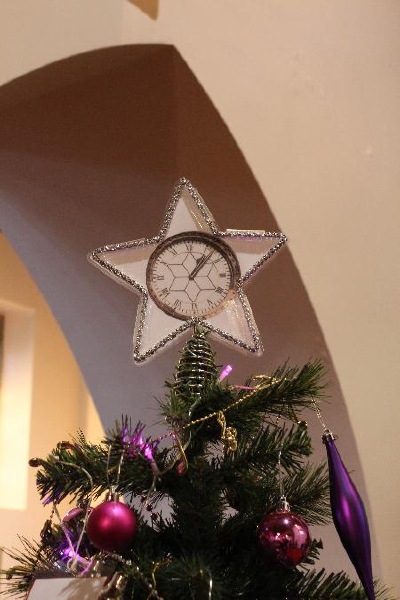 The Town Hall tree had what all good Town Halls have, a clock......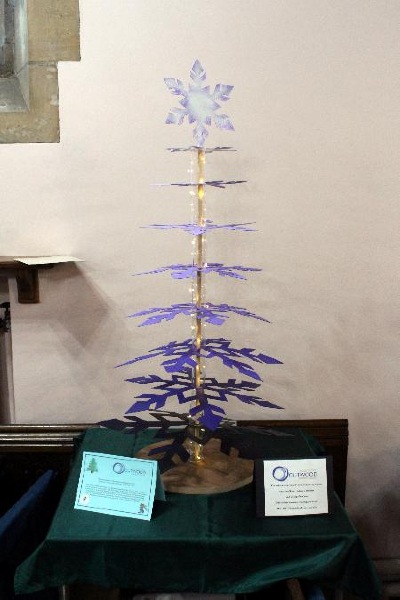 The 'Outwood Acadamy' did us proud again with an original design for a tree.

Doorway between Church & Acklam Hall
now in use.

Now that the door between Acklam Hall and St Mary's Church has been opened up, and the original pathway uncovered, bridal parties are now able to walk in the steps of the Hustler family to be married in the church.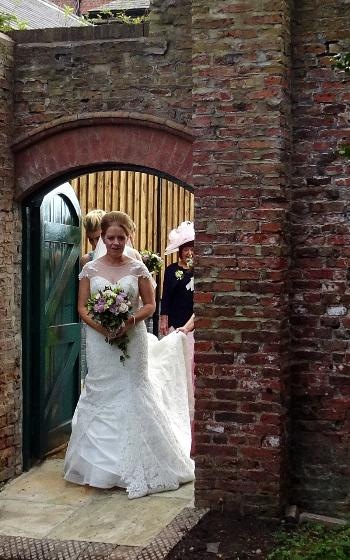 Emma Louise Wedlake
who married
Steven Anthony Snaith


Lent Lunches 2017

For six Wednesday during Lent a frugal lunch of home made soup, bread and cheese, tea/coffee was offered for a nominal donation of £2.50p. The profits from these lunches will be divided between the church and local charities.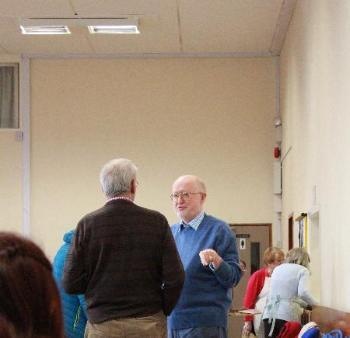 Lent lunches - Not only a frugal lunch to remind to us of the Season of Lent
but also a time to meet and catch up with friends old and new.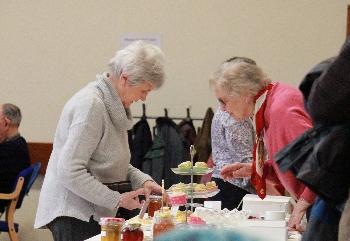 Cakes to be chosen, assuming one isn't giving them up for Lent!!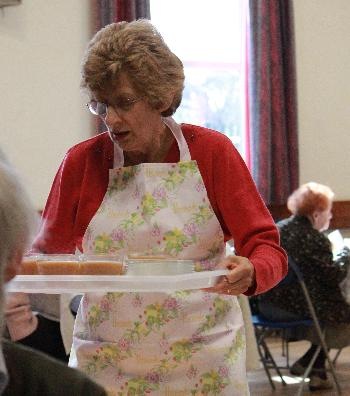 Decisions, did I bring enough cups of tea??
Or did they ask for coffee??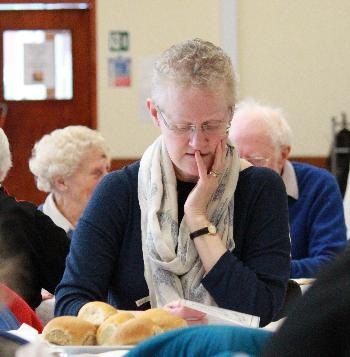 Time for contemplation.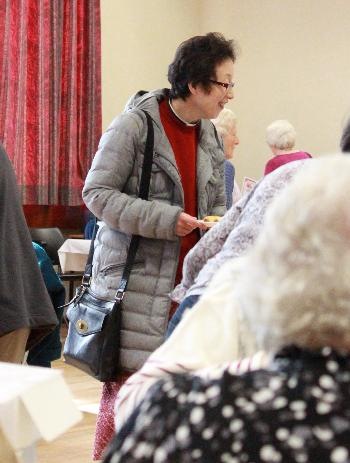 No Lent lunch is complete without a Vicar.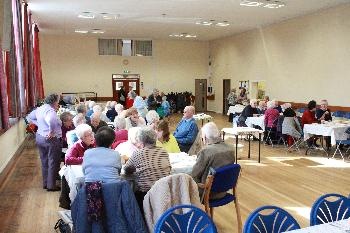 All the tables were full...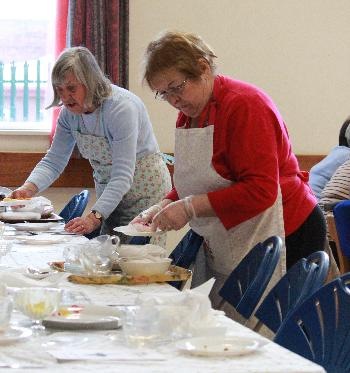 Of course when all is said and done there's still the clearing up to do..

Autumn Fair 29th October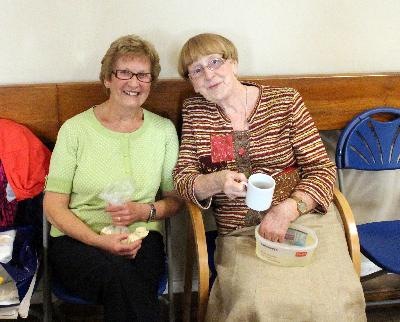 The cake stall ladies took a well earned break after setting the stall out. I won't say it took four shots to get one they liked..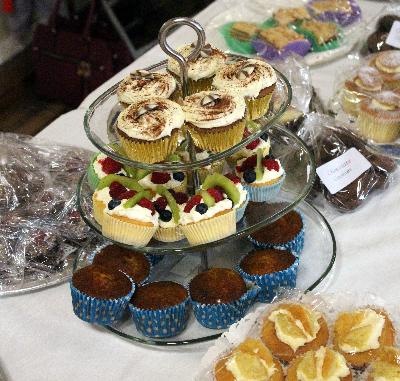 There was a wide variety of cakes on the stall - a few are shown here.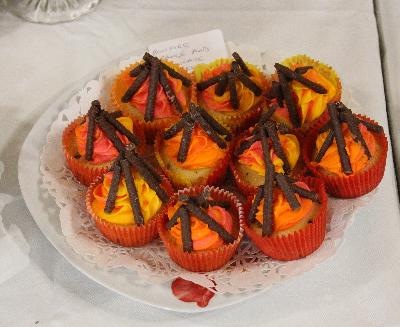 Well it is near Bonfire Night...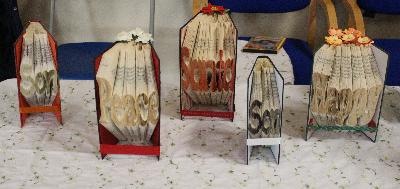 Interesting books on the Christmas Stall

Stewart Shaller's last day as Reader of St Mary's.
26th June 2016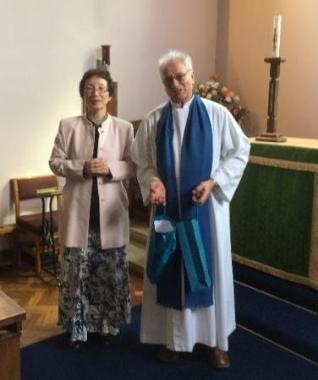 Having reached the grand age of 70, Stewart, as per the Church of England rules has retired.

After the 9am service he was presented with some bottles of wine..

Afternoon Tea 25th June 2016

The Afternoon Tea was well attended and a smattering of flags and bunting acknowleded the Queen's 90th birthday.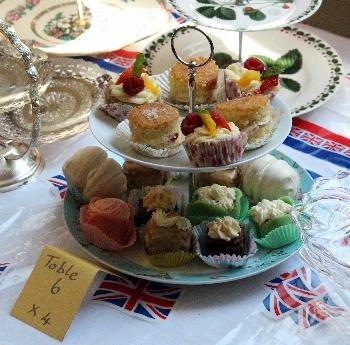 Scrumdiddlyumptious !!!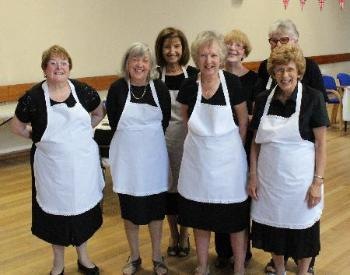 It took ages to get the staff all in one place for the official photo.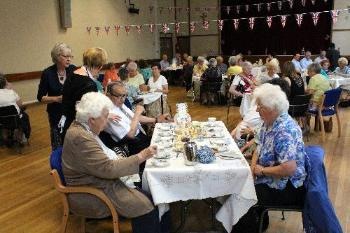 A perfect chance to meet up with friends old and new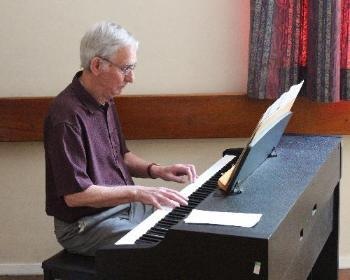 Jack provided light music just perfect for the occasion..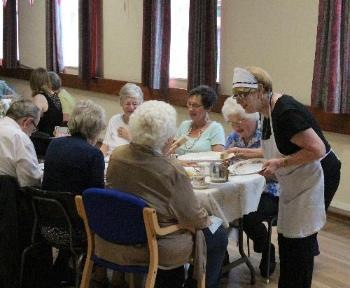 Attentive service at a table

New Church Gates at Last.

Thanks to some recent legacies we have been able to afford to renew the Church gates which were in an extremely poor condition. It wasn't known how old the old gates were but they must date back to at least when the church extension was built in 1958.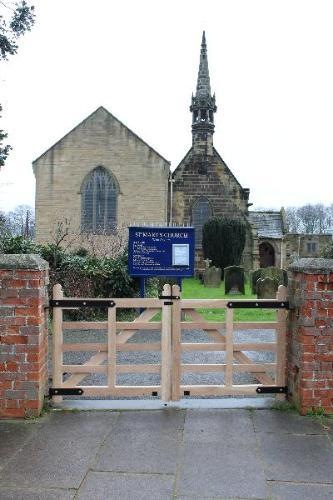 The new gates fitted on the 13th of February look well against the backdrop of the church.

Archbishop of York's Pilgrimage

The Archbishop walked around all of the diocese, taking several months to do so. When he walked around the Middlesbrough Deanery in the middle of December 2015 he completed the day's walk at St Marys in the late afternoon of the 18th. After a cup of tea he led a short evening service in the Bede Chapel. Unfortunatly due to the very flexible nature of the day it wasnt possible to give a time when he would arrive at St Mary's and consequently not many were present to greet him.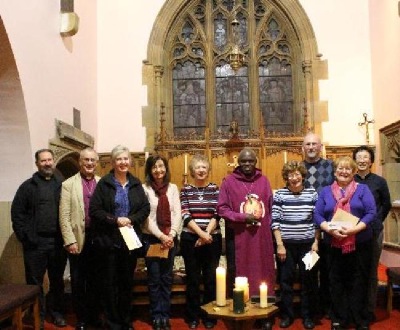 INSTALLATION OF
REV NORMA RAO

On Saturday 17th October 2015 after a 15 month long interregnum approximately 180 people turned out to support Rev Norma Rao as she was installed as the vicar of St Mary's by the Bishop of Whitby and the Archdeacon of Cleveland.

Approximately 60 of Norma's previous parishioners from St Michael's, Rossington, also travelled the distance to say their farewells.

The service was followed by a welcome reception in the church hall.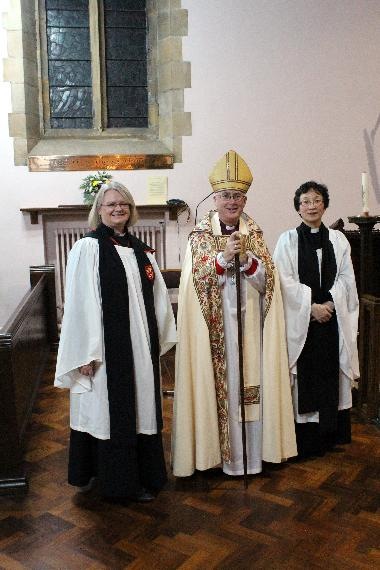 The Bishop of Whitby and the Archdeacon of Cleveland with Norma after her Installation Service.