Last Updated 11th April 2017


There are a lot of events on this page at the moment so please scroll down to see them all.

Lent Lunches 2017

For six Wednesday during Lent a frugal lunch of home made soup, bread and cheese, tea/coffee was offered for a nominal donation of £2.50p. The profits from these lunches will be divided between the church and local charities.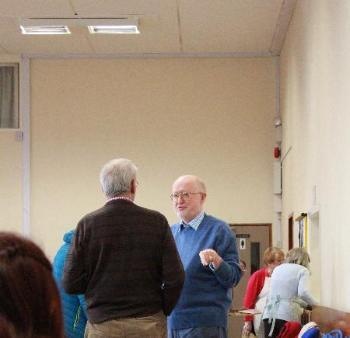 Lent lunches - Not only a frugal lunch to remind to us of the Season of Lent
but also a time to meet and catch up with friends old and new.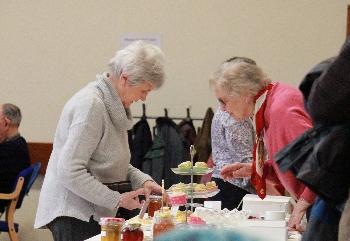 Cakes to be chosen, assuming one isn't giving them up for Lent!!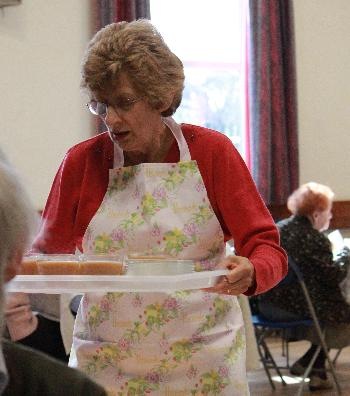 Decisions, did I bring enough cups of tea??
Or did they ask for coffee??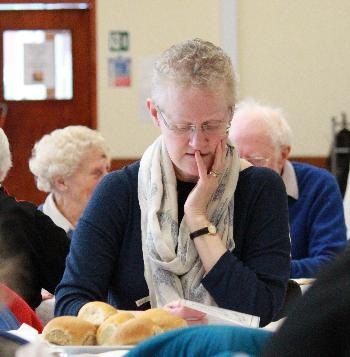 Time for contemplation.








A cheery smile bringing more breadbuns.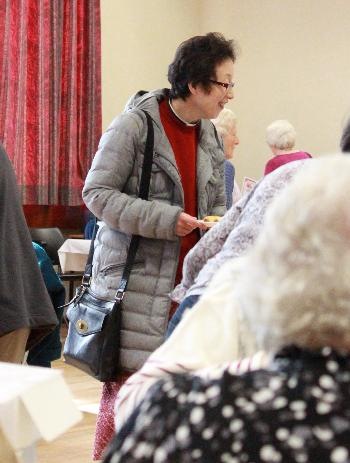 No Lent lunch is complete without a Vicar.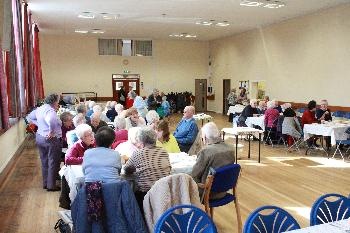 All the tables were full...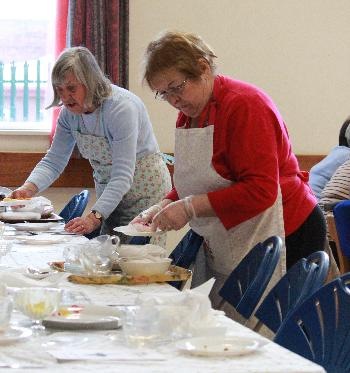 Of course when all is said and done there's still the clearing up to do..

Christmas Tree Festival 2016

Our Sixth Tree Festival has happened...

It was supported by local firms and shops who as well as putting a tree in the church give a donation which goes to 'Zoe's Place', and church funds. Local schools and church organisations also put trees in the festival and this year we had a total of 58 trees in church.

The church looked wonderful yet again with some very unusual trees, the event being supported by visitors all weekend.

Below are some of the photo's.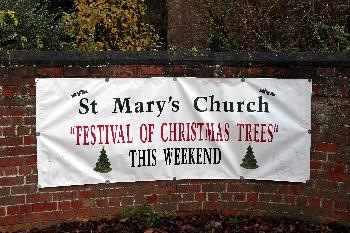 The 2016
Christmas Tree Festival







Singer / Songwriter Alistair Griffin opened the Festival and sang songs during the morning.






There were that many trees we even ended up with some in the porchway.




Green Lane school choir entertained us during the morning.





Local acapella group 'Pieces of Eight' sang carols at midday.





The 'Oakwood Community Choir' sang Christmas Songs during the afternoon.









These three were up to no good I would imagine..





Acklam Grange School














Cleveland Art & Design College











Outwood Acadamy







St Mary's had a tree covered with photo's showing the people who do the various tasks needed to keep the church going.












The Tees Valley Music Service tree was made from musical instruments.




As darkness fell and the lighting was switched off the trees took on a new look.











The tree made of roofing materials glittered and the grotto shone with a blue light.








And finally you all think that all is peace and light whilst setting up,

well actually no.......

Autumn Fair 29th October

The 'Autumn Fair' has given us its usual set of photographs, We hope they show that whilst hard work it was also fun, I think, wasn't it??? ermmmmm...............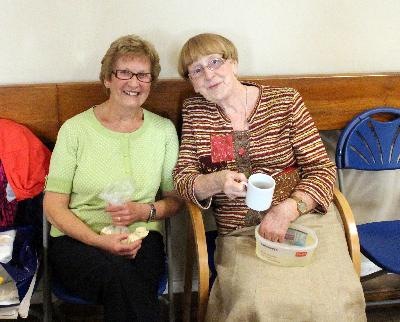 The cake stall ladies took a well earned break after setting the stall out. I won't say it took four shots to get one they liked..










Now who won this cuddly chap on the raffle?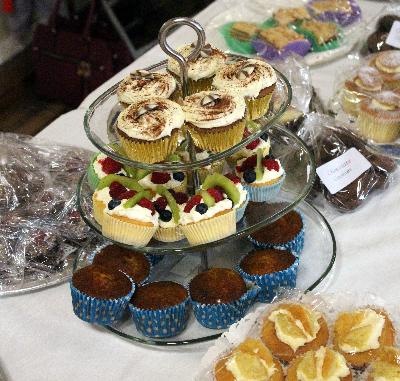 There was a wide variety of cakes on the stall - a few are shown here.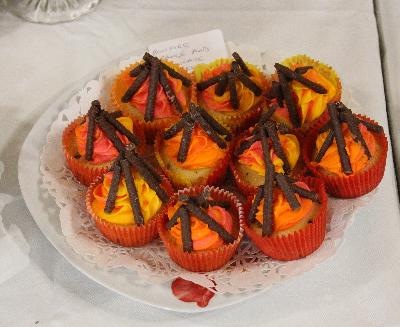 Well it is near Bonfire Night...









Mike was setting up a system to play music. But it wouldn't.......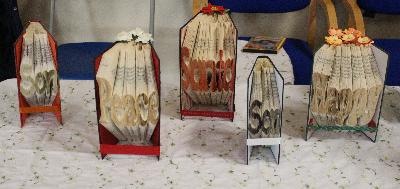 Interesting books on the Christmas Stall









Unfortunately the bear couldn't help with the raffle tickets.








It is Autumn so a nice touch on the card stall.








Needs serious discussion this toy stall







Tony whirling the tombolla drum, or is his hand stuck???






The afternoon was never busy but a steady flow of people came through the doors.







The washer upperers (is that a word?) seemed to be happy around the sink...


What's Jenny got her eye on though??






Being an ex treasurer Albert had to keep recounting the door takings...










It was Norma's birthday so we allowed her to sit and rest all afternoon..










Every year these two do the book stall and are always messing on...








The lighting was just right for this shot, but where was Jean ?? She had spent all afternoon dispensing teas...







As Albert said " Its not often you get a Pagan and a Vicar together"..!!

But who's converting who??









Just because the churchwarden won a box of chocolates on the raffle the Vicar had to make fun of him... such is life....

Mad Hatters Tea Party 16th July 2016








Of course the 'Mad Hatter had to be there in person!!!!

Stewart Shaller's last day as Reader of St Mary's.
26th June 2016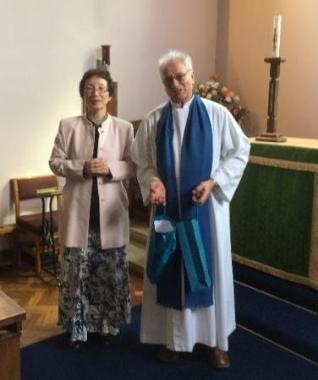 Having reached the grand age of 70, Stewart, as per the Church of England rules has retired.

After the 9am service he was presented with some bottles of wine..

Afternoon Tea 25th June 2016

The Afternoon Tea was well attended and a smattering of flags and bunting acknowleded the Queen's 90th birthday.





All set up and ready to go








Finishing touches to the butterflies







One, two, three....... er...... five.....um..... how many was that???






Table all set and ready to be demolished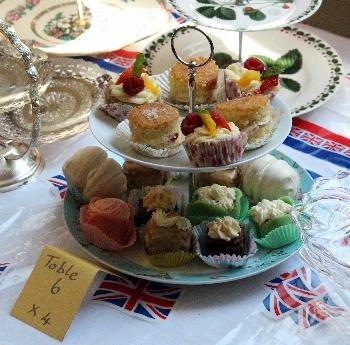 Scrumdiddlyumptious !!!





Tea for Two.... or Forty Two???




The eager guests assembled in the Isherwood Hall.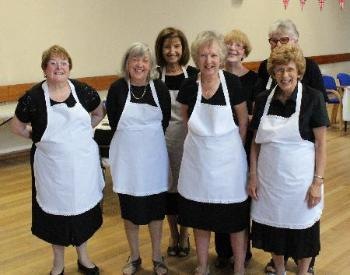 It took ages to get the staff all in one place for the official photo.







More Upstairs Downstairs than Downton Abbey ???








If you could remember your table number this is what it looked like when you found it..




Guests being shown to their tables




We've wondered for ages where Barry gets all his energy from. But now we can see the charging lead plugged into his elbow. Norma is presumed to run on a hundred 'AA' batteries...







As you can see the mobile christmas tree has other disguises !!!








Nice to see former Curate Derek Watson and his wife Jackie still supporting St Mary's










The poor waitress had looked high and low but still couldnt find the piano for the pianist..






Table laden with cake stands full of cakes.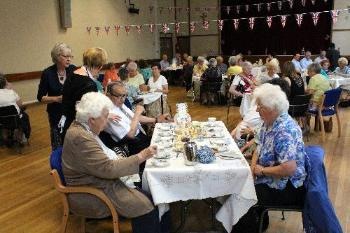 A perfect chance to meet up with friends old and new







Hmmm, we seem to have a gaggle of waitresses fighting over who gets the next tea pot.



Customers eagerly awaiting their fayre









As Norma is used to sharing bread!! she undertook to ration out the sandwiches at her table..

Much to Brian's dismay!!




The waitresses were constantly on the go, well all except the two talking...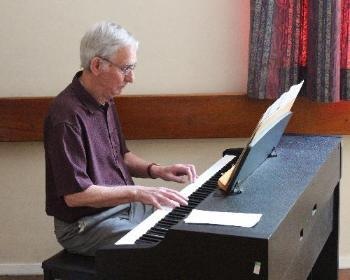 Jack provided light music just perfect for the occasion..






Well look at that, some waitresses hiding in the kitchen and chatting, can't get the staff you know...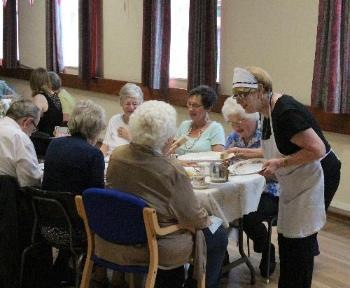 Attentive service at a table

New Church Gates at Last.

Thanks to some recent legacies we have been able to afford to renew the Church gates which were in an extremely poor condition. It wasn't known how old the old gates were but they must date back to at least when the church extension was built in 1958.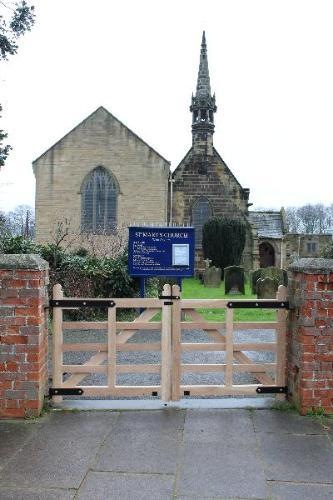 The new gates fitted on the 13th of February look well against the backdrop of the church.






The new gates are to the exact same design as the old ones..







Les Bennison who was commisoned to make the gates, putting the finishing touches on once they had been hung.





The new gates as per the faculty from York are not treated in anyway so that they will weather naturally

Chinese New Year Buffet with Quiz.




The original plan was to have a Pie and Peas supper night with a Quiz, but for some reason, we know not why, the vicar declared as it was the start of the Chinese New Year we would have a Chinese Buffet with hot Chinese food, Oh and a quiz... We're still puzzled as to why she had this leaning to Chinese food!!

If you haven't realised its the Year of the Monkey...



At long last, 3+ days of hard work by Norma and her conscripted helpers was laid out on the tables.

Various Chinese Pork, Beef and Chicken dishes, Noodles, Chicken pieces, Spring Rolls, Prawn Crackers, and Rice - mountains of Rice !!! Enough to feed 60 people... with plenty left over!




Jenny took some time to explain the plane exits, flotation devices under the seats, safety rules, but more importantly how to get to the food!!




The assembled multitude took some time to absorb all the information before forming an "unorderly" queue at the food tables..





This table spent ages discussing the finer points of cooking Chinese food, while the greedy tables were already queuing up to get theirs!!





Whereas this table was busy revising for the quiz and checking the mobile phone had a signal..... just in case..









But Peter didn't care, hic.....










The throng soon started filling their plates, while the head chef pointed out the finer points of each dish - basically what it was we think...!









Despite fears of running out of rice and hot dishes there was more than enough to go around..






One of the tables consisted of just female clergy,
but we couldnt come up with a collective noun for this.

Answers on a postcard....




While her team mates struggled to answer the questions, Norma was just wondering which of them had pinched the last Prawn Cracker!!

But they did manage to win one section of the Quiz - all about China!! Wonder how that happened ???

Shame the prize was a box of chocolates!!! Norma had given them up for Lent!!!







Everyone fed and just a few chicken legs left..






No - we couldnt understand what they said either..









Well someone had to win the last Raffle prize, but at least he should smell nice in the choir stalls on Sunday..


An extremely successful evening. Thanks go to Norma for coming up with the idea, and for all her hard work in organising the cooking. Thanks also go to those who helped in any way, before, during or after the event, setting up, helping with the cooking, clearing away etc.

Norma is quoted to have said "Next time, I will run cookery classes, so others can do the cooking!"

She was also quoted as saying "I think maybe next time we may have a Pie & Peas Quiz night !"

She was left with the prospect of eating sushi with the left over rice, for the next week !!!

Archbishop of York's Pilgrimage

The Archbishop walked around all of the diocese, taking several months to do so. When he walked around the Middlesbrough Deanery in the middle of December 2015 he completed the day's walk at St Marys in the late afternoon of the 18th. After a cup of tea he led a short evening service in the Bede Chapel. Unfortunatly due to the very flexible nature of the day it wasnt possible to give a time when he would arrive at St Mary's and consequently not many were present to greet him.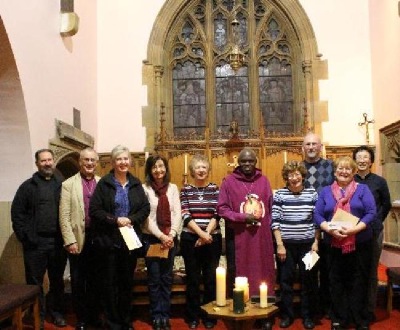 INSTALLATION OF
REV NORMA RAO

On Saturday 17th October 2015 after a 15 month long interregnum approximately 180 people turned out to support Rev Norma Rao as she was installed as the vicar of St Mary's by the Bishop of Whitby and the Archdeacon of Cleveland.

Approximately 60 of Norma's previous parishioners from St Michael's, Rossington, also travelled the distance to say their farewells.

The service was followed by a welcome reception in the church hall.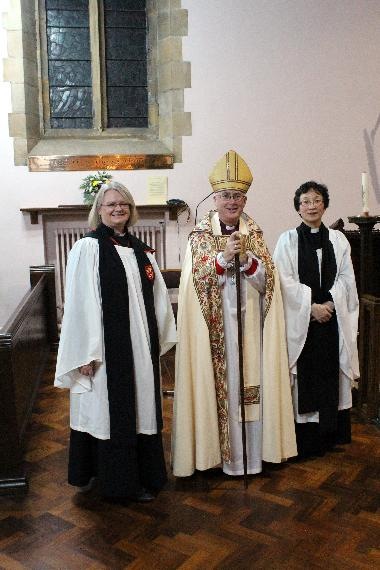 The Bishop of Whitby and the Archdeacon of Cleveland with Norma after her Installation Service.