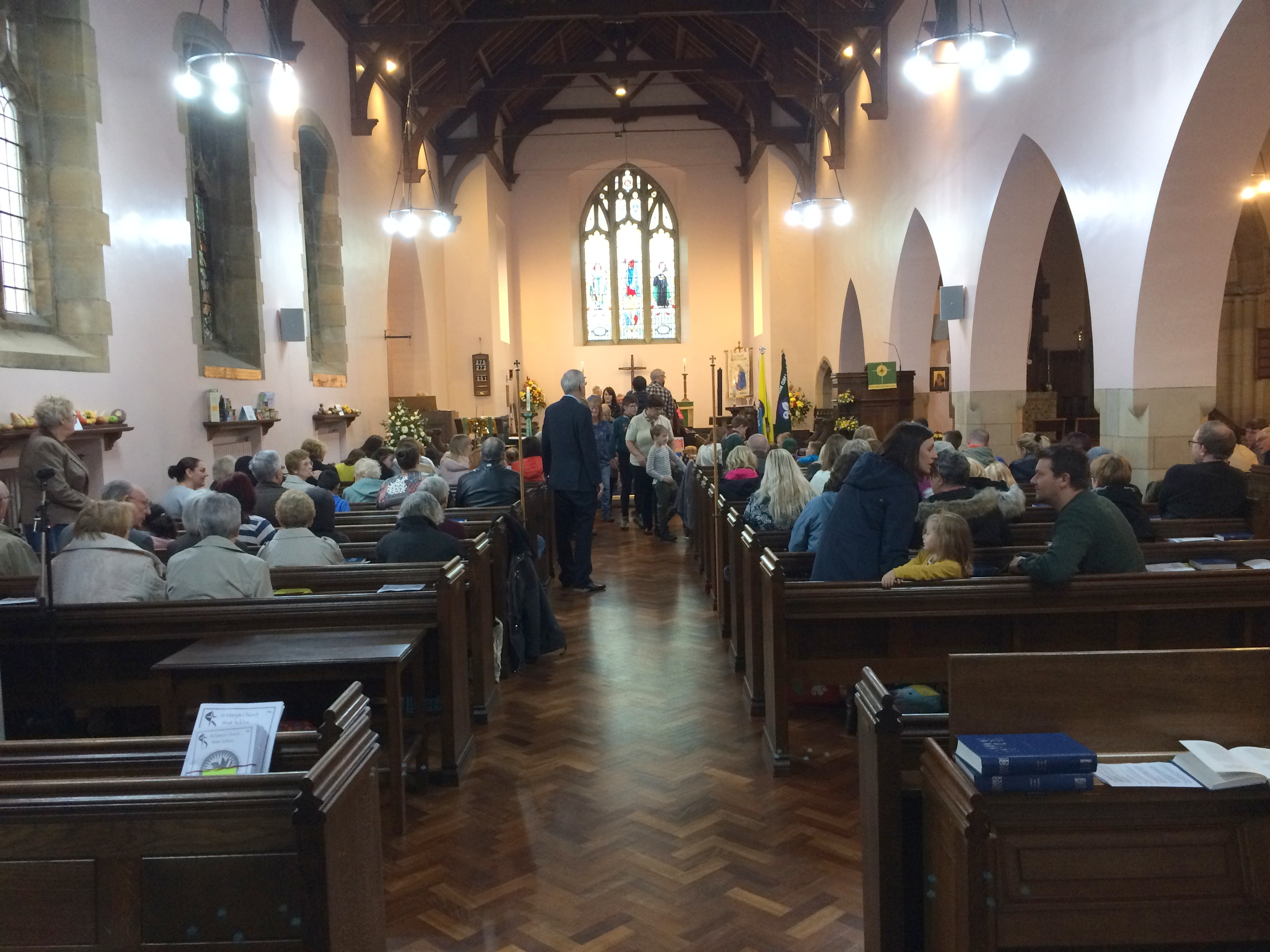 The uniformed organisations turned out in force and everyone became involved at sometime with parts of the service.
Everywhere in church there were piles of tins or fresh fruit and vegetables. This will all go to the Middlesbrough branch of the 'Food Bank'.
Even the pulpit got in on the act!!!