The Hall is closed until further notice due to the virus outbreak and following Government advice.
For information and fees for hall bookings
contact Jean on 01642 819980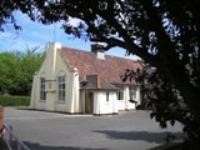 Last updated 4/3/2020
ST MARY'S CHURCH HALL


St Mary's provides opportunities for the local community to meet, relax, have fun and enjoy themselves through the use of our Church Hall.


We provide a 'Main Hall', a smaller 'Isherwood Hall', and the 'Norman Brown Room', which are available to a wide range of groups within the community and cater for all ages. We have an entertainment licence, but NO drinks licence.

The Main Hall, Norman Brown Room and Kitchen were re-furbished in 2011 to provide up to date facilities. New windows and modern energy efficient lighting now make the rooms pleasant and attractive for any event. The toilets were also refurbished and extended with provision for disabled access.

The Isherwood hall was redecorated and new LED lighting fitted in 2016/17

At present Lets include amongst others.

Social Club - Indoor Bowls - Karate - Budgerigars - Keep Fit - Slimming Club - Bridge - Singing - Friendship Group - First Class Learning - Big Kids Youth Workers.


MAIN HALL

Maximum 200 people Floor area approximately 264 sq yds with a stage at one end.
There is a serving hatch from the kitchen.


NORMAN BROWN ROOM

Maximum 25 people. Floor area approximately 60 sq yds. Access to kitchen via a corridor.


ISHERWOOD HALL

Maximum 80 people. Floor area approximately 105 sq yds. Access to kitchen via a corridor.


KITCHEN

Plenty of work surface and cupboards. Modern cooker with gas hob. Boiler for tea-making. Microwave. Serving hatches to Main Hall and corridor.

Tables and chairs are available in all rooms.

The Church Hall is situated a quarter of a mile away from the church on St Mary's Walk

at the junction with Green Lane, postcode TS5 7RX.
For information and fees for hall bookings
contact Jean on 01642 819980