For sometime, after consultation with the congregation it has been planned to remove four pews from the front of the 'Bede Chapel'. This so we have a space in church which could be used for various events i.e. Café Church..
After obtaining the necessary permissions from the Archdeacon and gathering a small gang together the work was finally completed today, 5th October 2019. The below photographs show some of the work entailed.
Don't worry, none of the pews have been thrown away, they were simply moved to the back of church where there had been pews previously so the seating capacity of the church has now been increased by 28!!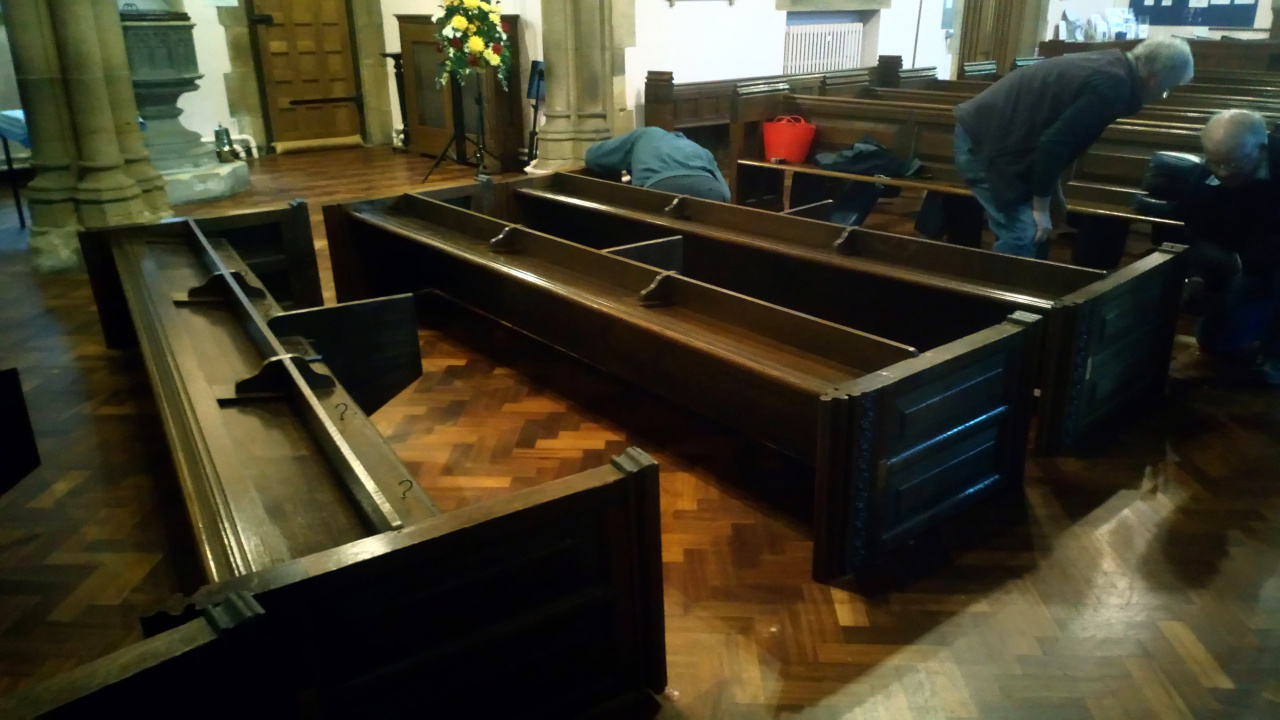 Once the pews had been freed from the block flooring work had to be done on the feet to ensure there were no projections that would scratch the floor.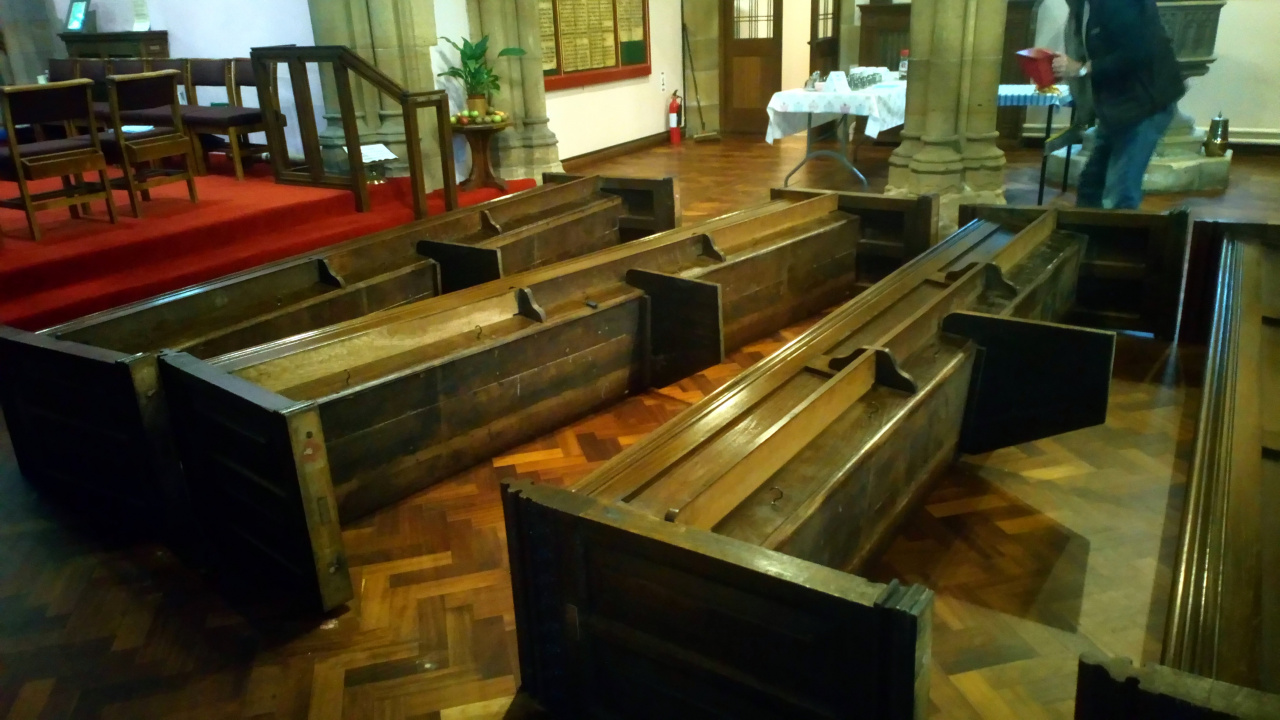 The pews ready to be moved, looking like a gust of wind had blown them over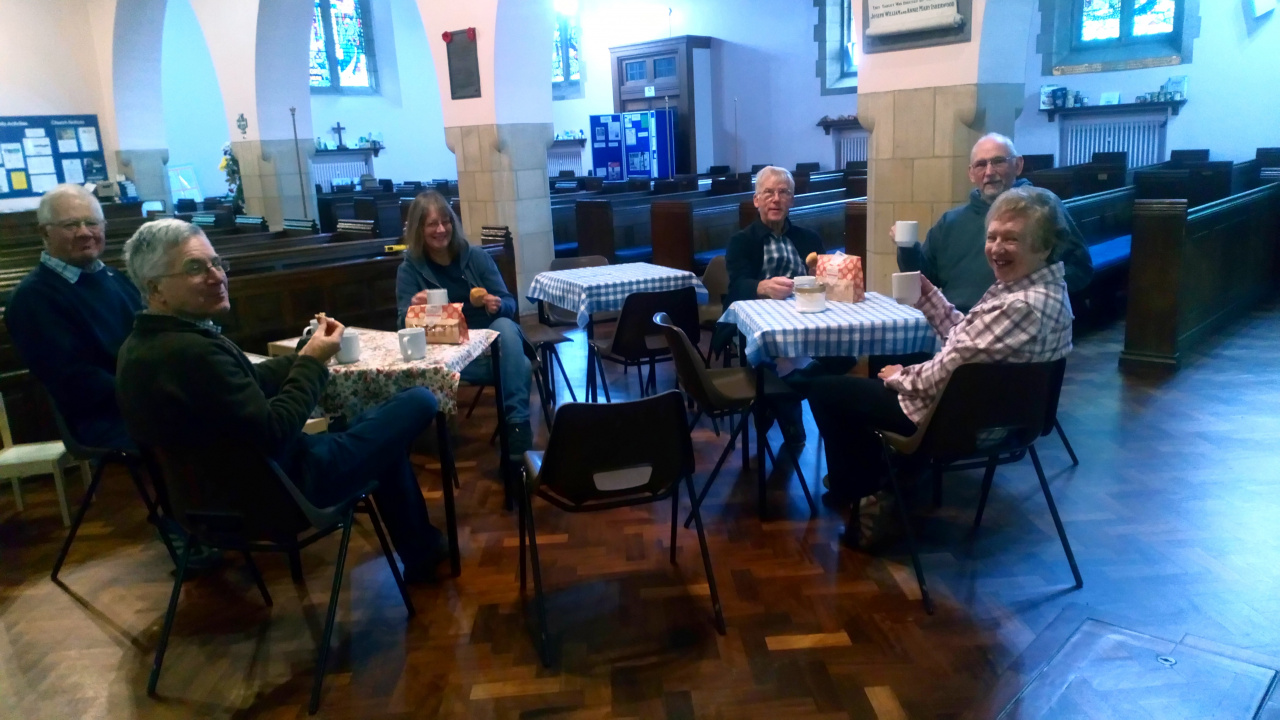 Work took place both Friday and Saturday, here the gang after the job was finished enjoy a well earned cup of tea and a doughnut,
not forgetting the worker taking the photograph!!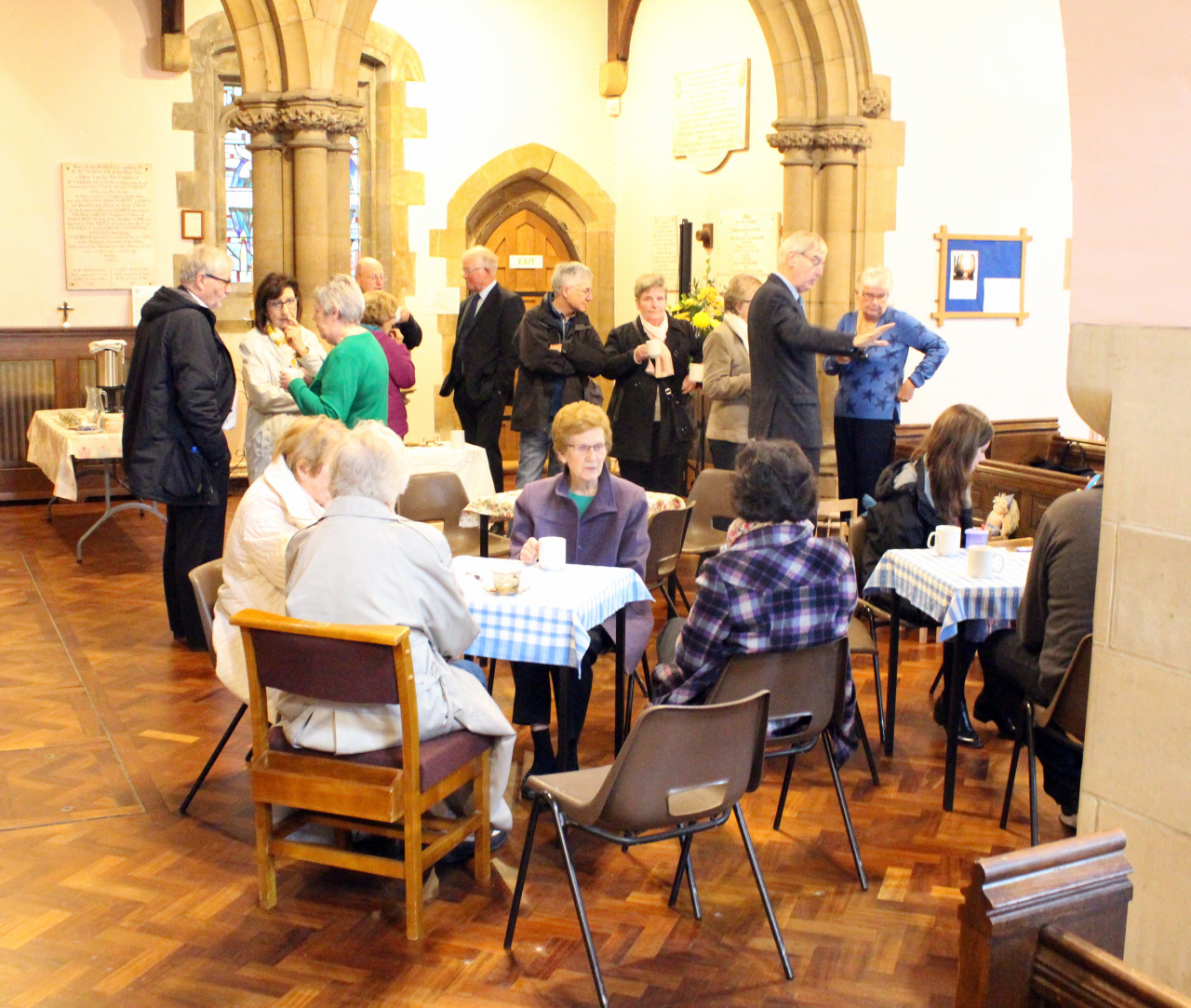 The 9am service congregation took advantage of the tables and chairs to have their after service tea and coffee