Click to edit text. What do visitors to your website need to know about you and your business?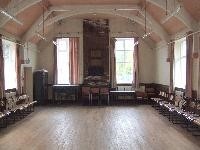 Isherwood Hall. (The original hall)

Tables and chairs are available.

Click to edit block quote. What quote or client recommendation really sums up your business?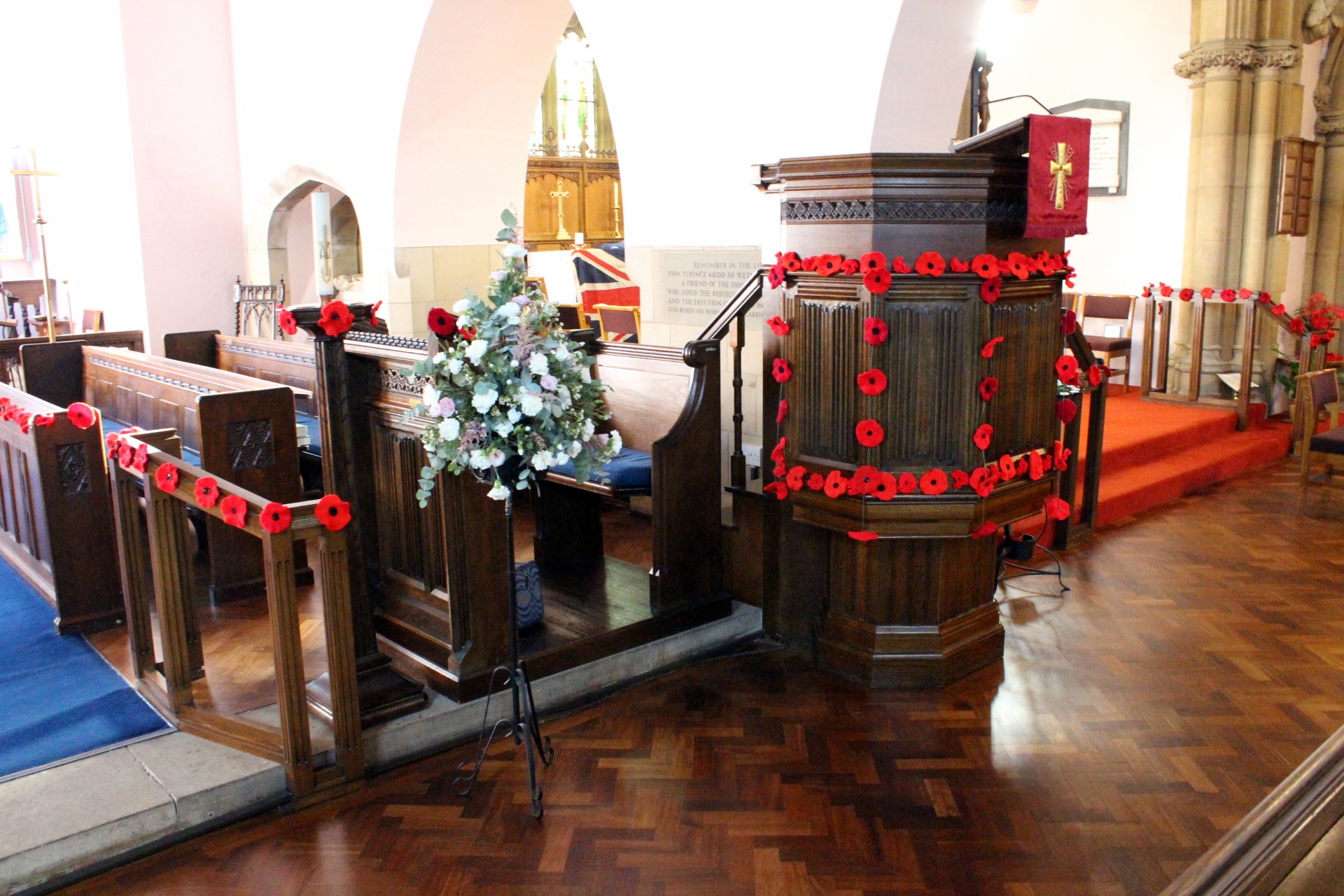 There is said to be evidence to show that there has been a chapel or church on the site of St Mary's Acklam for over a thousand years. The first reference to ACLUN is found in the Doomsday Book with a mention of 'a church and a priest'.


In 1853 it was renamed West Acklam to avoid confusing it with Acklam in the 'East Riding' but it was not until 1866 that the Parish of West Acklam was formed and the Rev E.G. Charlesworth became the first vicar.


Several buildings have occupied this site since Saxon times, a medieval chapel of unknown age was rebuilt circa 1770. The heading photo shows this church before the rebuild. This in turn was pulled down and a new church built circa 1874 by the Hustler family who lived in the adjacent Acklam Hall and owned all the land in the area. The original dedication was to St John and it is thought that around the time of the rebuilding in 1874 this was changed to St Mary. The South Porch was added in 1925.

The 1874 church only seated 135, with the rapid growth of the modern town of Middlesbrough and the new housing estates being built nearby prior to the Second World War, the little church soon became inadequate and more seating was required. A large extension to the North side of the 1874 church building was added, though still retaining the nave and chancel of the older church as the Bede chapel, the foundation stone being laid on 4th July 1956. The completed church was consecrated on 19th October 1957 by the then Archbishop of York, Dr Michael Ramsey. St Mary's could then cater for a seated congregation of 400.
For further information, please see a book written by the Vicar at the time of the 1957 extension Rev'd John L. Badger.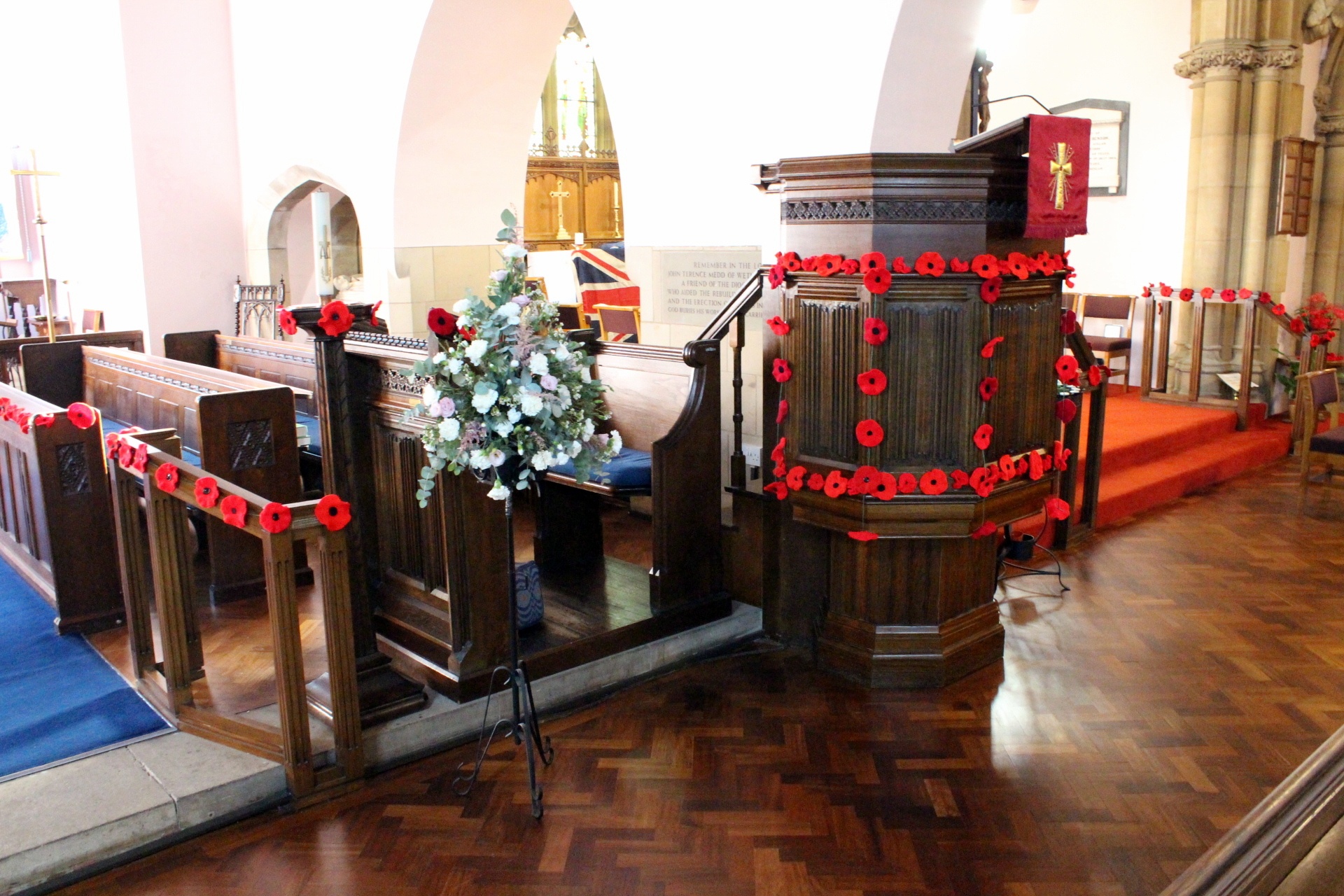 Contacts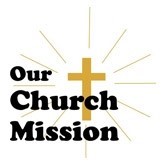 Vicars Report
PUBLIC WORSHIP AND PASTORAL CARE REPORT FOR APCM 2021
Public Worship in the pandemic
Just as the entire world halted in 2020, so too did the usual public activities of the Church. March 15th 2020 was the last Sunday of the sort with which we were all familiar at St Mary's. There were four services:- 8.00am BCP Holy Communion Service, 9.00am Parish Communion Service, 11am Service for baptism and wedding families, and 6.30pm Evensong, besides a baptism service at 12.15pm. Then the Church closed for all public services for seven weeks. Palm crosses were delivered to the congregation for the Palm Sunday. The Lent study materials (Bible study of Genesis), Sunday worship sheets, and daily prayers have been emailed around the parish, being sent by the Vicar to Brian Livingstone and forwarded by him. Special thanks are due not only to Brian but also to Hilary Longstaff, who delivered printed copies of the daily prayers and weekly worship sheets to those who had no access to IT.
The church was able to re-open for public worship on July 19th, 2020, due to the legal restrictions being lifted. We were then only able to have one Sunday service, for reasons connected with cleaning, and a weekly private prayer time on Wednesday afternoons. The Church's public activities were completely shut down once more from the second Sunday of January 2021 until Easter Sunday. After that the 2020 pattern of worship recommenced and remains in place (for now).
Some statistics: one wedding in September 2020, no baptisms after March 2020, and five funerals.
The Vicar has celebrated 4-5 weekly door–step Communions during the lockdowns, that is to say from April 2020 to the January 2021, but then suspended these owing to the regulations of the third lockdown. The previous pattern was resumed after Easter 2021.
Development of Online presence
The coming of the lockdown of January 2021 persuaded the Vicar that further interruptions to services should and could be avoided. From February 7th 2021, the Sunday parish communion took place remotely through Zoom. The Parish paid for the Zoom facility and for downloading Hymns from YouTube. The Lent Sunday, Holy Week services, the Stations of the Cross 2021 were all carried on via Zoom. St. Mary's traditional Lent Lunch also took an online form – Tony Carr provided interesting and stimulation quizzes for all participants.
It is clear that the further use of online media will be important for the future, and this is under active consideration.
Revd Marie Edwards
Revd Marie Edwards, untill recently a chaplain of James Cook University Hospital and hospice holds the bishop's Permission To Officiate (PTO). The bishop suggested that she work at St Mary's, and she has been regularly taking part in and officiating at Sunday worship. She has been co-opted to the PCC.
Pastoral Groups
At the beginning of the lockdown, ten pastoral groups were set up, in order to keeping in touch with people telephonically or electronically. The system seems to work well, the group contactors keeping in regular touch with all the members. Special thanks are due to Margaret Morrell, who has not only kept in touch with people, but also shopped and doing all sorts of chores for members of the congregation.
Revd Norma Rao
____________________________________________________________________________________________________________________





Church Warden's Report - including Fabric Goods and Ornaments for Annual General Meeting 2021
The church has been regularly monitored to ensure it is maintained to the best possible standards. The damp at the east end continues to be a problem with the roofer continuing to look for and repair various items mainly to do with the gutter channel between the two buildings. When it is cured, it will then take time for the stonework to dry out and show improvement.

The grounds were maintained until the middle of March by monthly Saturday gardening volunteers and the grass cut regularly over the summer months by a volunteer for which I am very grateful. The church was cleaned monthly until March by a local firm and all the brass is cleaned by a volunteer and I am grateful for this.

The silverware is cleaned regularly after use and remains in good condition.

All vestments and linen wear are in good condition.

The pandemic meant our last service in the first lockdown was March 15th. We then stay closed until June when private prayer was allowed, this meant I had to do a strict risk assessment along Government and Church of England guidelines. By just using the Bede chapel we could have six people in at any one time with minimum cleaning required as there was more than 72 hours between the church being open. The signage required was affixed in the Bede and a one-way system introduced with pews marked out to indicate where to sit so that the 'two metre' rule was obeyed. When services were allowed in July another risk assessment was done, this then meant forty-five people could be in church, signage being provided, all pews being marked out and the same one-way system applied as before. By only having one service on a Sunday and private prayer on a Wednesday, 72 hours was maintained which again meant no heavy cleaning was required. A further change in the rules in September meant another risk assessment being carried out with minimal changes to how things had to be done.
Since March 2020 the building has been checked inside and out on a weekly basis.

The 'Terrier' and 'Church Logbook' have been updated as necessary throughout the year.

R. Willis
Church Warden
________________________________________________________________________________________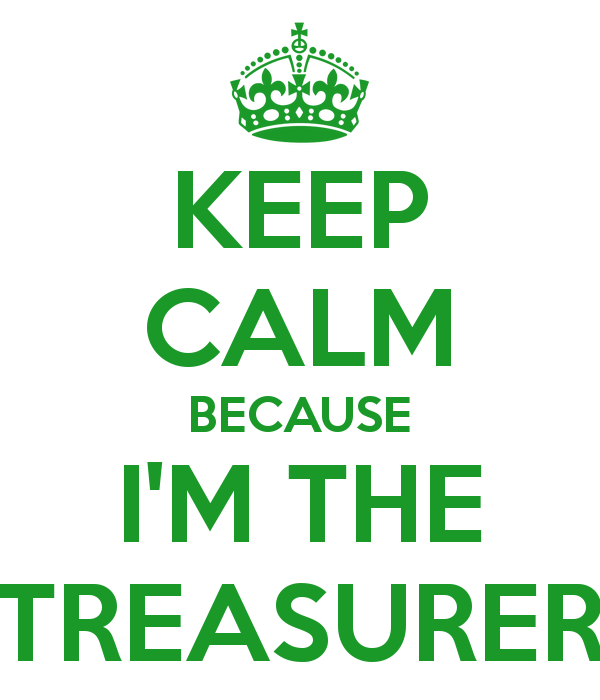 Treasurer's Report for Annual General Meeting 2021
The Church accounts for 2020 have been prepared and examined, copies of the accounts are available.

The financial position of the church continues to be a concern. During 2020, the planned income of the Church in Gift Aid donations remained stable and showed a small increase. However other giving dropped considerable. This may, in part, be due to the impact of the Covid-19 pandemic and the closure of the Church for worship over a number of months.
There is a reduction in the amount we can recover from Income Tax via HMRC again in 2020. This figure has been decreasing annually for a number of years.
The Church was pleased to receive both a substantial donation, and a substantial legacy during 2020 totalling (together) £52,000. Without these donations the church would have seen a significant deficit balance at year end.
The Church cannot, of course, rely on such donations and legacies being made and consequently needs to consider ways in which this deficit can be removed.
One initiative taking place in 2021 will be a Parish Giving Scheme programme which will encourage members of the parish to consider and review their levels of giving.
We have continued throughout 2020 to undertake fundraising as best we can and I would like to thank everyone involved in fundraising for the time and commitment they have given to the Church in this regard.
I would also like to thank those who have been involved in counting and banking money throughout the year which is a valuable if unseen commitment.
David Dorman-Smith
PCC Treasurer
May 2021
____________________________________________________________________________________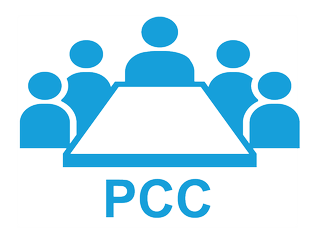 PCC Secretary's Report for Annual General Meeting 2021
The year started with ten members on the Parochial Church Council consisting of the Vicar Rev. Norma Rao, 1 Churchwarden, 3 elected Deanery Synod representatives and 5 elected members. The council met 13 times during 2020. During the year we had one resignation, Tony Carr in November.
The Annual General Meeting was delayed due to the Coronavirus pandemic until the 8th November and then due to no face to face meetings been allowed because of the pandemic restrictions it was held virtually by Zoom.
At the meeting Bob Willis stood down as Churchwarden but under C of E rules stays in post until 21st February 2021.
Two Deanery Synod representatives, Margaret Morrell and Jill Carr were elected. Brian Livingstone was elected as a PCC member as due to falling numbers the Parish is only allowed 2 Synod members. This left the Council to continue with a shortfall of 2 Churchwardens after February and 4 PCC members.
At the first meeting of the new Council the following people where appointed
Chairperson: Rev Norma Rao
Vice Chair: Bob Willis
Secretary: Brian Livingstone
Treasurer: David Dorman-Smith
Safeguarding Officer: Gillian Dorman-Smith
Health & Safety Officer: Brian Marchant
Electoral Roll: Margaret Dabbs
Envelopes Secretary: Mabel McGurk
Standing Committee: Christine Marchant
Independent Assessor: Colin Shaughnessy
2020 will go down in history as a year like no other with the corona virus pandemic changing all our lives from March onwards.
The PCC still met 13 times during the year thanks mainly to virtual meetings via Zoom with thanks to Brian Marchant for his help in setting up the links.
The closure of the Church and Church Hall due to the virus brought about financial issues which the PCC discussed throughout the year making decisions to "mothball" the Church Hall and reduce our contributions to York for our Freewill Giving.
At the end of the year due to some generous donations it was agreed to make up our shortfall on our Freewill Offering.
Consultations over the future of the Church buildings and the vision for the future of the church have continued with final decisions to be made in 2021 when hopefully we can meet face to face after the virus problems are reduced.
Bob Willis once again worked hard as our Church warden keeping the buildings safe and repaired and also did an excellent job in reorganising the church to allow for worship under corona virus regulations.
The AGM was delayed until November and then done virtually, with big challenges for next year with the PCC needing 2 Church wardens and 4 PCC members.
The workload has been difficult with the reduced numbers and mainly meeting by Zoom but at least attendances at meetings have reached an all time high!
Thanks to Jill & Tony Carr for all their fund raising efforts in holding virtually by Zoom both Advent and Lent lunches not forgetting Tony's quiz after each lunch.
I would like to express my thanks to those people who raised their reports to me in advance of PCC meetings which helps reduce the length of meetings, and finally I hope and pray we have a healthy and safe year in 2021.
Brian Livingstone
PCC Secretary
_________________________________________________________________________________________
Attendance Record of

Individual Members of PCC - 2020

Rev NR

RW

BL

MM

JC

WH

CM

JF

AC

JL

13/13

13/13

13/13

12/13

13/13

12/13

10/13

12/13

10/12

Left Nov

12/13
PCC Attendance at Meetings - 2020
Jan

Feb

Mar

Apr

May

Jun

Jul

Aug

Sept

Oct

Nov

Dec

9/10

10/10

9/10

No

meeting

No

meeting

10/10

2 July

13 July

16 July

All 10/10

9/10

7/10

14 Oct

10/10

28 Oct

8/10

4 Nov

9/10

11 Nov

9/9

No meeting


Average attendance at meetings 93.02%
__________________________________________________________________________________________________________________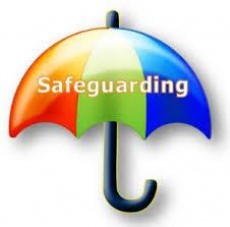 Safeguarding Report for the Annual General Meeting 2021
Nothing has been reported to the Parish Safeguarding officer over the past year of predominant lockdown by the PCC or vicar.
The PCSO has provided a report to each PCC meeting indicating that nothing has been brought to her attention and for most of the year there was little to report from her perspective.
There were a series of online courses provided by the diocese and these were circulated to the PCC by the PCSO.
The PCSO has attended an online meeting for PCSOs in the diocese. This was very helpful.
As far as I am aware the PCC have complied with the duty to have due regard to the House of Bishops' Safeguarding Policy and Practice Guidance.
Gillian Dorman-Smith
Safeguarding Officer
___________________________________________________________________________________________________________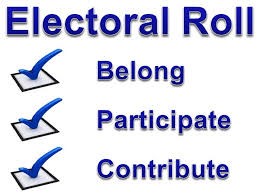 Electoral Roll Officer's Report

for Annual General Meeting 2021
There are now 84 names on the electoral roll, of which
68 live within the parish and 16 live outside the parish boundary.
Margaret Dabbs
Electoral Roll Officer 20/03/2021
__________________________________________________________________________________________________

Deanery Synod Report for the Annual General Meeting 2021
In a year which was unprecedented in Deanery Synod history, elected representatives for St Mary's were Brian Livingstone, Margaret Morrell and Jill Carr. They were elected at the APCM in 2017 to serve for a period of 3 years. Their term of office should have finished at the APCM in April 2020 however because of Covid restrictions the APCM did not take place until November so the Deanery Synod members remained in post until then. Due to our electoral roll numbers falling below 100 we were entitled to only 2 Deanery Synod representatives on the new Synod, Margaret Morrell and Jill Carr were elected at the November APCM. Our Vicar, Norma is, as are all clergy, an ex officio member of Synod. The Area Dean, Rev. Dominic Black (who resigned to take up a post in as Priest in Charge at Hull Minster in May acted as chair for the only meeting. His deputy is the Lay Dean Mrs Kate Morris. His replacement was subsequently named as Rev Charles Razzle.
Synod (a Greek word meaning coming together and finding a way) Middlesbrough Deanery usually meets three times during the year but due to the Covid Pandemic only met once in 2020.
Report on the only meeting held in 2020. 12th February 2020 at St Barnabas, Linthorpe.
Andy Mills was introduced as the lead of a new Missional Youth Church network (MYCN) beginning in the Northern Province. This would be a joint partnership with the Church Army and the Archbishop of York's Youth Trust. He spoke about how the church needs to engage with young people who do not know of God's Love and about Jesus Christ. He pointed out the need for All Age worship and Non Eucharistic Worship to make church services more inclusive.
Heather Black (recently appointed as director of the Mustard Seed programme) spoke about this new initiative starting like a "small seed" hoping to grow disciples in areas where life is tough. One of these areas being Middlesbrough, others are Hull and the coastal communities.
Stewart Shaller spoke about the "Come and See Mission" planned for 12th - 15th March across our Deanery (but due to the Corona Virus very few events were held).
Deanery Plan. The Area Dean explained that the Bishop had asked for the Deanery Plan to be reviewed as progress so far had been limited. Synod broke into groups to discuss a) Where are our missionary opportunities? b) Where are we not present or reaching? c) If your Church had to join with another Parish who would it be and why?
At the conclusion of the meeting Mrs Kate Morris (Lay Dean) made a presentation firstly to Rev. Dominic Black for his work as Rural/Area Dean for the last 10 years and then to his wife Heather for her work within the Deanery and on Diocesan Synod and General Synod.
If there are any questions about this report please ask one of the current Synod Representatives
(Margaret Morrell or Jill Carr) to expand on this brief resume of the happenings at Deanery Synod.
The full reports are available in the PCC Minutes book.
We must express a big thank you on behalf of the Parish to Brian Livingstone for over 30 years representing St Mary's as a Deanery Synod Representative.
_________________________________________________________________________________________________________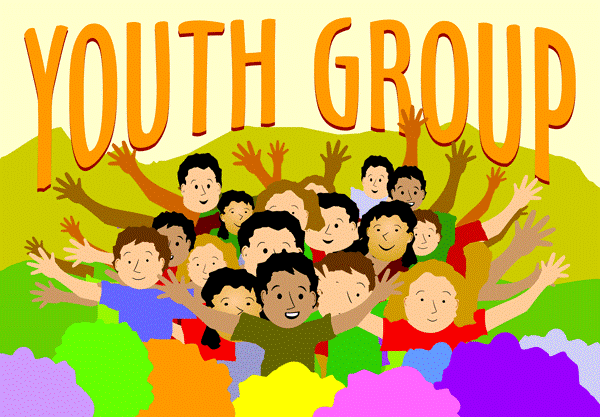 Youth & Drama Group (FX – Fresh Expressions)


Report for the Annual General Meeting 2021
Youth Group continues to be successful even though our numbers are down on last year. We continued to meet in the church Hall on the 1st Sunday of the month (except August) between 6.30pm and 8.30pm.
We have lots of activities on offer including, Football, Hockey, Table Tennis, Pool, Jenga, Air Hockey and Table Football as well as various team games. Our craft and food room is very popular with lots of things to make and take home. The food table is always popular with everyone, including the leaders.
We continue to survive with the help of BiG KIDS and without their help and amazing enthusiasm we just would not manage.
I would personally like to thank all the young people who come to Youth Group and to the amazing leaders who give up their time, and share their skills and knowledge to make Youth Group so special.
Due to the pandemic only three meetings were held.
Margaret Morrell
Youth Leader
_______________________________________________________________________________________________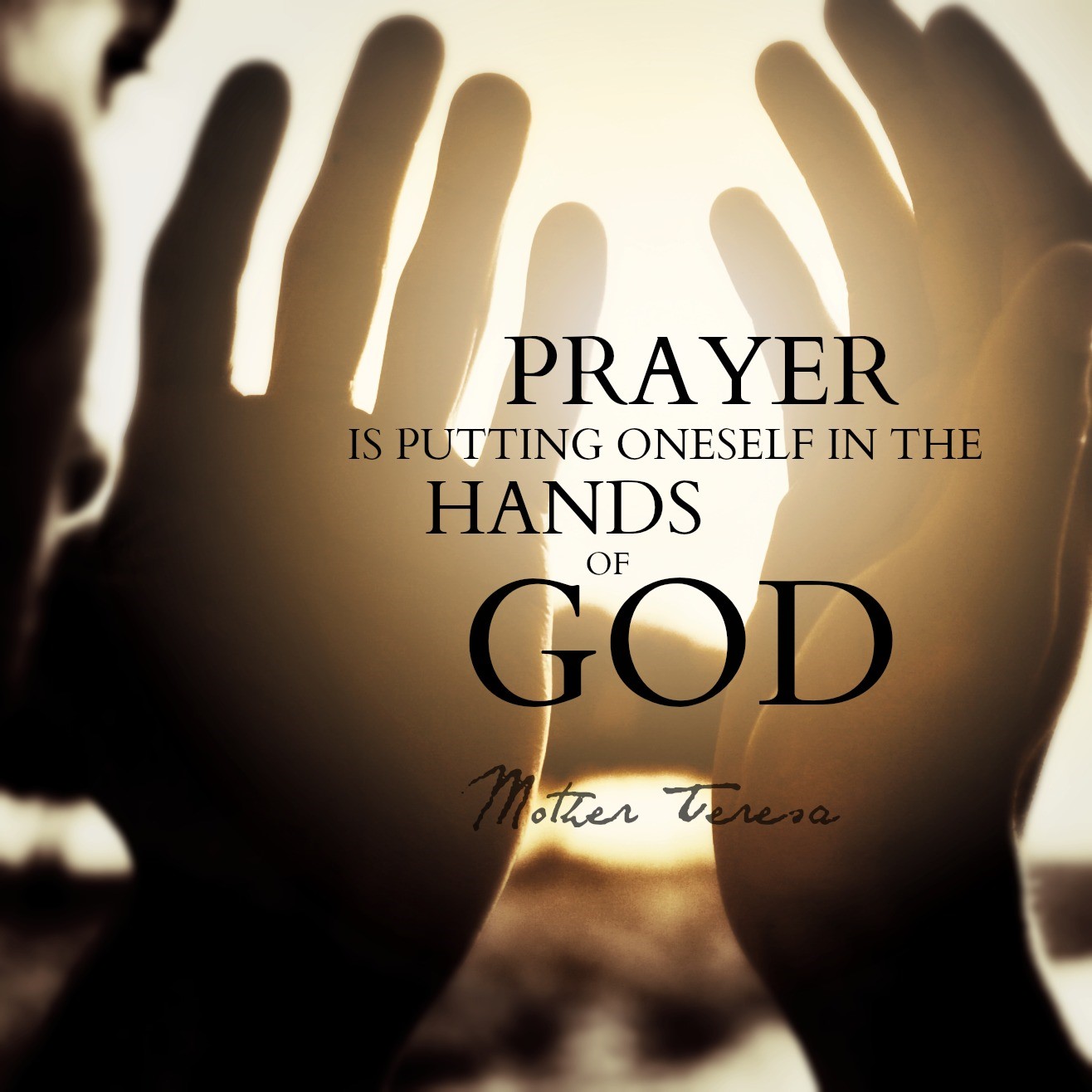 Prayer Chain Report for the Annual General Meeting 2021
I would like to report that the St Mary's Prayer Chain has operated smoothly throughout 2020 and will continue its good work. The success of the prayer chain rests with the whole team who have diligently and faithfully given their time and talents to those in need. A big 'thank you' to them all for their efforts.
During the year we have had regular prayer requests not only locally but from further afield and several from overseas. Frequently we have requests from former friends and families who have found comfort knowing that additional prayer requests are needed and we are there for them.
We mustn't forget however that this has all been accomplished during a pandemic and very difficult times are still with us, but with our Father walking beside us, we have hope.
Thank you firstly to our Lord who has guided us and secondly to our faithful team who made it happen.
Norma Crane – April 2021
_______________________________________________________________________________________________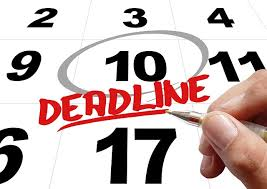 Parish Magazine, Website and Facebook Report

for Annual General Meeting 2021
The magazine continues to give a balanced coverage between Parish news and events whilst having a necessary theological input. We continue to have 'Parish Pump' (a website providing support to church magazine editors) at our disposal which allows us access to a whole spectrum of articles ranging from news, theological views from a variety of clergy, world events that impact on Christians, to crosswords and jokes.
The number of articles from people within the parish still continues to be low. We of necessity need to work at least a month in front of the rest of the normal world and it proves to be very difficult to get information on events or people in time for inclusion. No matter how hard we try we cannot know of all the things that are happening in the Parish. We do thank those that contribute, and please, if you have something you feel is suitable for inclusion, let us know, as many times as you like! We'd rather hear from a dozen people, than not hear at all!! Of course, we as editors have to check articles to ensure they fit the ethos of St Mary's.
The pandemic that hit everyone in the middle of March of course put a stop to the magazine for several reasons the main one being that the magazine could no longer be distributed to houses. The magazine was then transferred to the St Mary's website and has continued to be so throughout the rest of the year.
A big thank you to all the distributors, who until March come rain hail or shine, delivered their quota of magazines. Without these distributors it would have been impossible to deliver the numbers we sell at present and we do need more to volunteer for this vital task when we are once more able to provide paper copies.
As editors we also look after two websites and a Facebook page for St Mary's. These enable us to reach out to those who may not live in the area but want to know about us. Whilst in most cases the websites use the same information as the magazine there are extra things we put in that is up to date and current i.e. services, which are updated every week. We try to give a "pen portrait" of any events which take place, with photographs, usually accompanied with a few explanatory words, which we do try to make humorous if we can. Apologies to those of you who have ever been "collared".
The Facebook page is kept up to date with daily prayers etc. and links to Church of England and York Diocese information. It is also quite often used as a first port of call for people wanting information about Baptisms, Weddings etc. as well as various random queries and requests about copies of Marriage or Baptism certificates, information about long lost relatives and gravestones etc.
An up to date diary is available on the 'A Church Near You' website and this needs dates checking and updating or amending as required on a weekly basis.
Your editors wish you all a good read in the coming months..
Pauline Simpson – Bob Willis Co-editors
______________________________________________________________________________________________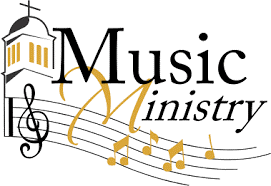 Music Report for Annual General Meeting 2021
St Mary's has continued to maintain the musical standards of previous years until March the 15th when the pandemic curtailed singing in any form for the rest of 2020.
When singing resumes the need for new singers is more crucial than ever for the continuing of this tradition. The members of the choir are to be thanked for their continuing support at all the services up until March.
As in previous years, we have up to five members from other choirs where there is no evening service at their church who join us here for Evensong - a wonderful end of the day service. A small but dedicated congregation attend and this is really appreciated..
Jack Thompson has continued to play whenever he can, and he also plans the music and takes the choir practices for which the choir is grateful for his sterling support.
There does not appear to be any chance in the foreseeable future of getting a full time Organist in post as the Teesside area just does not have any to spare and no new talent is coming up. CDs are used when Jack is not available, and the congregation and choir are getting used to singing with them!!
R Willis
Choir Member
_______________________________________________________________________________________________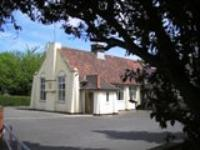 Church Hall Report for Annual General Meeting 2021
The hall has been closed since the beginning of the first lockdown. This has meant there has been no income but some expenses, which can be seen in the accounts. The building has been checked regularly.
The main expense has been a new boiler for the caretaker's flat.
Meetings to discuss the future of the hall had to be cancelled several times because of lockdown restrictions, but this remains an issue that has to be resolved as soon as lockdown permits.
Jenny Lomas
______________________________________________________________________________________________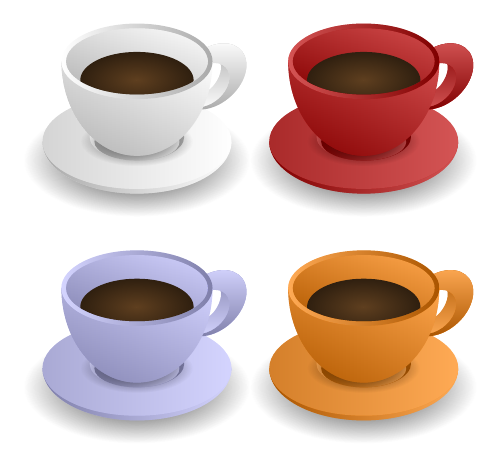 Wednesday Work Force Report for the Annual General Meeting 2021
A forgettable year started as usual by the same small group of volunteers coming together on the second Wednesday of January and February 2020 to provide coffee (or tea) together with biscuits and a chance to meet and chat in an informal way in the Church Hall. There was, inevitably, an opportunity to buy hand crafted greetings cards, purchase some home-made cakes or try your luck on the raffle, all to raise funds for the Church. The result of these fund raising activities over the two months raised £188.00 for our Church.
The enlarged WWF came together aware of the unfolding worldwide pandemic to provide Lent Lunches for 3 Wednesdays during Lent 2020 before we were hit by the Corona Virus pandemic when all church activities were suspended. Before the enforced termination £1188 was raised and divided between Church (£396) with charitable donations of £264.00 each to 'Boro Angels, Melanoma Me and Blood Bikes.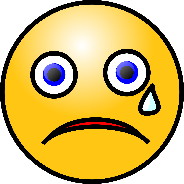 As a result of the pandemic and the inevitable mothballing of the Hall it became apparent that there would be no resumption of any activity of the WWF in Church or the Hall during 2020
However, during Advent, Virtual Lunches were held on line using Zoom technology on three Wednesdays of Advent at 1.00pm where a small group met in front of their screens to chat and have a quiz. Thanks to everyone who contributed a further £658.00 was raised for Church Funds.
In total, despite the problems that Corona Virus thrust upon us, £2108 was raised. £792.00 was donated to the chosen Charities and £1316.00 went to support the work of the church here in Acklam. Our grateful thanks to everyone who contributed in any way.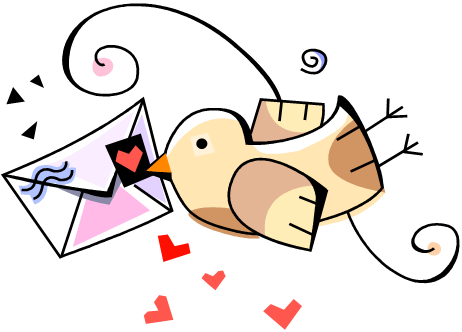 Greetings Cards
As an integral part of the Wednesday Work Force, Lyn Hunter and Shirley Audsley continued to provide bespoke greeting cards for just about every occasion until lockdown occurred. Some sales took place during the rest of the year when a box of cards was circulated around some parishioners which raised £74.00. The total sale of cards raised in 2020 was £155.43 and is included in the Wednesday Work Force total above.
_______________________________________________________________________________________________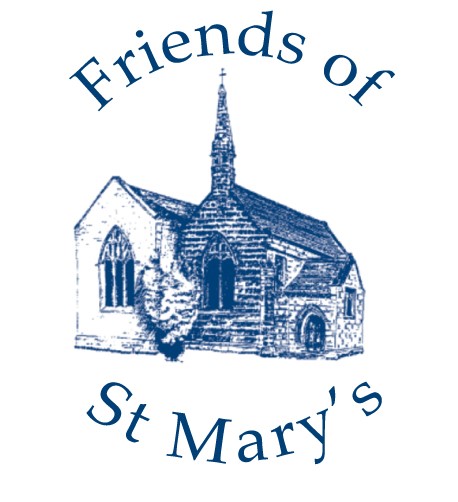 "Friends of St Mary's" report for the Annual General Meeting 2021
The "Friends" Committee is made up as follows:
Peter Crane (chair) Norma Crane, Pauline Simpson and Bob Willis.
AIMS AND OBJECTIVES OF FRIENDS
The initial Aims and Objectives of "Friends" have not changed and are built around the fact that many people who are/were in our community, and indeed some who now live further away, and who have/had an interest or connection to St Mary's would join "Friends" so that they could be involved with the life and work of our church whilst not necessarily attending services here. All of the money raised will be used for the maintenance of the fabric of the church and for community initiatives that the PCC would not be otherwise unable to afford.
At the start in 2011, we had based our plan on the fact that each person in the congregation should know or have contact with at least two people with such a connection and who could/would join.
It is to be noted that we have had no new members join in recent years.
MEMBERSHIP
"Friends" commenced in November 2011. Sadly as time passes more have left or died during the past year so we now have 36 members in number..
PROJECTS
In 2020 we only had one new project, and this was the provision of handrails at the steps leading up to the vestry door. After the faculty was approved by York these were fitted in February and have been appreciated by those who need a handrail whilst going up or down the steps.
We are also still looking for new members to make projects more attainable, so if you know someone, please speak up!
MARKETING
The big challenge for the committee, which is being led by Peter, as ever will be to get more members.
We really do need, as in previous years, everyone at St Mary's to take on board the aims and projects carried out by Friends of St Mary's..
Bob Willis
May 2021
_______________________________________________________________________________________________________